Houston close schools as Storm Beta approaches
Tropical Storm Beta is expected to make landfall in southeast Texas later today and cause severe flash flooding in low-lying areas along the coast.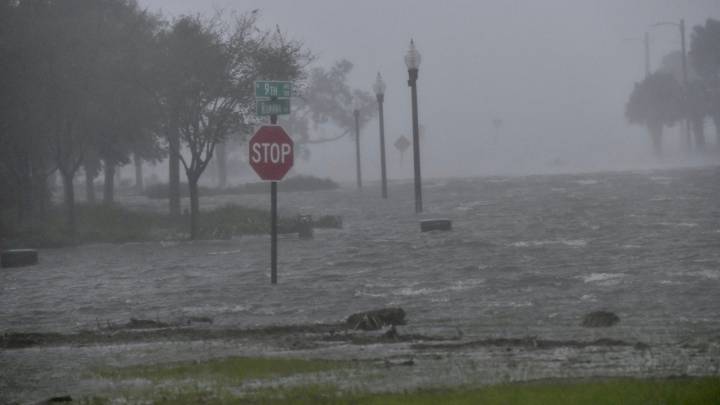 Residents in the coastal areas of southeast Texas are braced for heavy rainfall for long durations, high, storm-force winds and severe flooding as Tropical Storm Beta moves closer to land. The National Hurricane Center informed that Beta is moving at around 7mph and generating winds of 45mph and gusts of up to 65mph. As of 1 p.m. CDT on Monday, Beta was close to making landfall near to Port O'Connor and Matagorda Bay.
10AM CDT SEP 21: Center of Tropical Storm #Beta getting closer to the TX Coast. Dangerous coastal flooding will continue today. Beta has the potential of producing a long-lived rainfall event. Interests in TX should continue to monitor the progress of Beta.#txwx #houwx #glswx pic.twitter.com/jGwH5bZSfU

— NWS Houston (@NWSHouston) September 21, 2020
Flooding expected in Texas and Louisiana
The NHC warned that Beta will produce excessive rainfall of between 10-15 inches from the middle of Texas' coastline to southeast Louisiana with a 20% possibility of flash, urban and minor river flooding. Heavy rainfall is expected to spread north into the ArkLa Tex region and east into the Lower Mississippi Valley and other regions in the southeast until the end of the week.
There is also a possibility of life-threatening storm surge during high tide along the Texas/Louisiana coastline. Residents in those areas have been advised to follow instructions from local authorities.
Tropical Storm #Beta Advisory 16A: Beta Getting Closer to the Coast of Central Texas. Rain Bands With Tropical-Storm-Force Wind Gusts Spreading Onshore the Central and Upper Texas Coastal Areas. https://t.co/VqHn0u1vgc

— National Hurricane Center (@NHC_Atlantic) September 21, 2020
Voluntary evacuation order in Brazoria County
More than a dozen schools and offices in Brazoria County were closed on Monday. Judge Matt Sebesta issued a state of disaster and voluntary evacuation order at the weekend for residents in low-lying coastal areas outside the protection levee, from Saturday at 4 p.m. A Flash Flood Watch is in effect for areas from the Greater Houston area south to the coast.