Tottenham's 'plan Bale'
Tottenham Hotspur's new loan signing Gareth Bale faces a month on the sidelines and head coach José Mourinho will be hoping to count on the 31-year-old for games from the end of October.
José Mourinho tried to sign Gareth Bale on several occasions, before he finally got the Welshman on a one-year loan deal from Real Madrid. Unfortunately for the Portuguese coach, Bale turned up to Spurs' brand new White Hart Lane injured, but the Premier League club have prepared a specific plan for when he joins training in order to have a fully-fit forward.
The Welsh winger was to undergo a rigorous training plan that would have lasted for up to a month until he hit the desired fitness standards in London. Bale, however, felt some discomfort in his knee while on international duty with Wales and which will leave him out for a month. In addition, in recent months he has hardly played any minutes, spending time on Madrid's bench, while wondering where his future lay. He'll need the required weeks out and recover in time to join Mourinho's squad for full training sessions to be again ready for the intense league he left seven years ago. Thus, the 31-year-old will have to delay the start of his second spell at Spurs as far as games are concerned.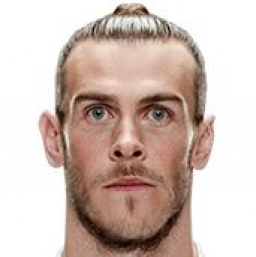 Tottenham have a very busy schedule in the early stages of the season, with boss Mourinho recently describing their schedule as a 'total joke'. Mourinho will be hoping to count on Bale as early as possible. On Sunday, Tottenham trounced Southampton 5-2 at St Mary's stadium, and next week they will play three games back-to-back: the Capital One Cup on Tuesday, Europa League on Thursday and a meeting with Newcastle on Sunday.
Deadly duo
Harry Kane and Son Heung-min combined four times to see off the Saints and all Spurs fans are dreaming of their returning hero Bale to join the duo in attack; the very exciting prospect of Kane dropping into deeper areas with both Son and Bale running beyond him.
October will see the first big league test of the season when they take on Manchester United and between the 17th and 24th of the month, if the plan works out as expected, Gareth Bale could make his return against Burnley or Brighton. The aim would be to have the Welshman ready at full capacity for the late November games against Manchester City, Chelsea and Arsenal, that will be played between November 21 and December 5.
Since the return of football in June, Bale barely played 100 minutes with Real Madrid: 29 against Eibar and 71 against Mallorca, being left out of the matchday squad against Leganés and against Manchester City. With his national team, he played 45 minutes against Finland and completed his first game in months against Bulgaria. Without a goal in any of matches mentioned, in North London they're hoping that the drought will end soon and their new No 9 will fly once again.