Persepolis' Golmohammadi: Qatar 2022 venues a credit to Asia
Persepolis coach Yahya Golmohammadi has praised Qatar for hosting AFC Champions League matches, describing the country's stadiums as "wonderful".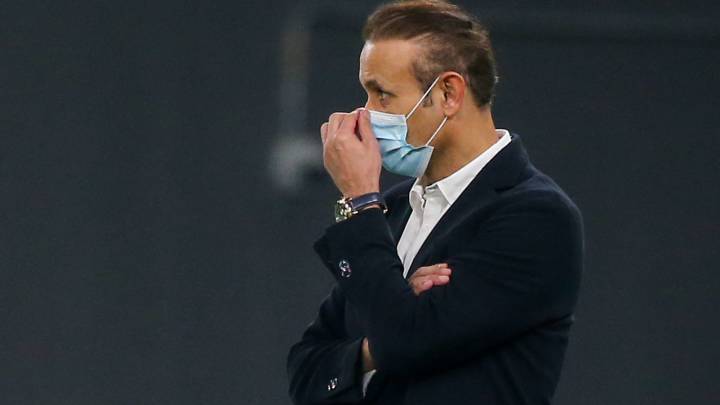 Yahya Golmohammadi, the head coach of Iranian club Persepolis, has paid tribute to 2020 AFC Champions League hosts Qatar, saying the stadiums the country has built in preparation for the next World Cup are a "credit" to Asia.
Qatar, which in 2022 is to become the first Middle-East nation to stage the World Cup, is currently holding AFC Champions League west-region matches, after the tournament was switched to centralised venues as part of its return from its coronavirus-enforced suspension. Malaysia was chosen to host east-region matches.
Among the arenas being used in Qatar are Khalifa International Stadium, Al Janoub Stadium and Education City Stadium, which will all be 2022 World Cup venues.
Golmohammadi says he has "never ever seen or experienced such wonderful football arenas"
Ahead of Persepolis' 1-0 defeat to Qataris Al-Duhail in Champions League Group C on Monday, Golmohammadi told reporters at Education City: "First of all, I would like to thank the state of Qatar and the Qatar Football Association for building these stadiums.
"As a player and now coach I have travelled far and wide, but have never ever seen or experienced such wonderful football arenas with advance technology.
"These venues are not only a credit to Qatar, but to the whole Asian continent. No country apart from Qatar was brave or ready enough to stage the AFC Champions League west-zone competition.
"I would like to express my heartfelt gratitude to every single one of those involved in bringing Asian club football back to us and made it possible for us to play here. I wish nothing but success for the entire Qatari football family."
"I hope that all Asian countries learn from Qatar"
Golmohammadi, who played for Iran at the 2006 World Cup, added: "I hope that all Asian countries learn from Qatar and duplicate their efforts to promote football across our continent. It is a huge task and difficult to accomplish. But we across Asia can achieve this with meticulous planning, as did the Qatari football and state authorities."