Atlético players give their blessing to Luis Suárez's imminent arrival
In contrast to when Edinson Cavani almost joined in January, Atleti players are excited about Luis Suárez and see him as the missing link after Griezmann left.
Luis Suárez's possible move to Atlético is gathering pace and within the rojiblanco squad, the players consider the deal to be practically done. Many Atleti players think that the Uruguayan striker's arrival is just what the team needs and will do wonders to boost the shortage of goals they have suffered since Griezmann left in 2019. Suárez hit 16 goals in his last season with Barcelona, despite being far from his best level. That is the general consensus - and very much in contrast to how they felt about Edinson Cavani almost joining back in January - an operation that quite a few of the players were not convinced by.
Unlike Real Madrid, Atleti have several operations in progress in a market which has been deeply affected by the coronavirus crisis. They have been searching for an experienced striker who would not cost the club a great amount of money (which was the case with Cavani) nor upset the squad's wages scale.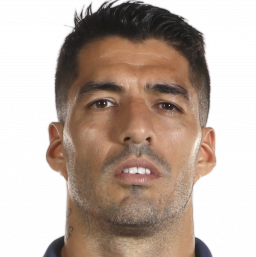 One of the Atleti players who knows Suárez very well is José María Giménez. His team mate in the national team will be one of those in charge of helping him settle into the squad and is understandable very excited by the prospect of him joining. Few transfers appeal to all parties, players, club and fans but in this particular case, it looks like everyone is delighted.