Real Madrid: Bale agent on exit & Spurs future beyond loan deal
Jonathan Barnett, the agent of Tottenham's Gareth Bale, has told talkSPORT that his client "didn't get the respect he deserved" at Real Madrid.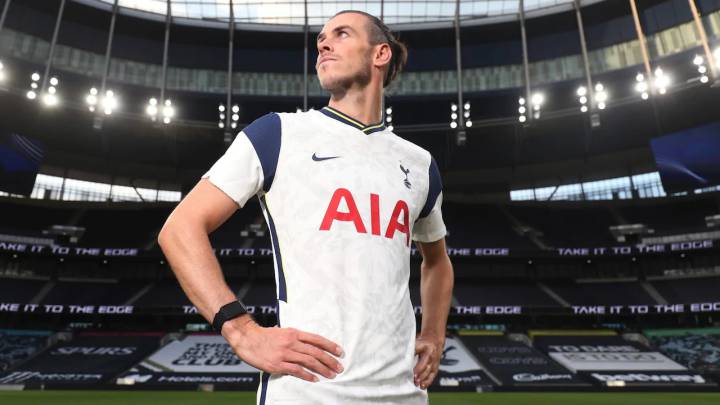 Gareth Bale's agent has criticised the treatment the Wales forward received while at Real Madrid, telling an interview on UK radio that the player "didn't get the respect he deserved" at the Santiago Bernabéu.
"They should be kissing the floor that he walks on"
Speaking to talkSPORT in the wake of Bale's return to Tottenham on a season-long loan, Jonathan Barnett said there is no prospect of his client going back to Madrid, and didn't rule out the star remaining at Spurs beyond his current deal.
"For somebody who has done as well as he has for Real Madrid, he didn't get the respect he deserved and that was a big problem," Barnett said. "What he's achieved for Real Madrid, they should be kissing the floor that he walks on."
Bale joins Spurs after falling out of favour at Real Madrid
After joining Madrid from Tottenham for a then-world-record 101 million euros in 2013, Bale won 13 trophies with Los Blancos, scoring memorable goals in victories in the 2014 Copa del Rey and 2018 Champions League finals.
However, he became an increasingly peripheral figure under current Madrid head coach Zinedine Zidane, making just 20 appearances last season - after a 2019 summer transfer window in which he had came close to leaving for the Chinese Super League.
Looking back on the deterioration of Bale's career at the LaLiga giants, Barnett said: "It was a build up of clash of personalities, a build up of not being supported, it was many different things."
"It's up to him": Bale could stay on at Spurs, says Barnett
Describing Bale's time at Madrid as "over", Barnett told talkSPORT that the player's loan to Tottenham could become permanent. "Yeah," he said when asked whether staying on in North London is a possibility. "There are lots of opportunities.
"It's up to him. The most important thing is for him to enjoy his football and that he's playing well. As long as that's happening, it'll all be fine.
"He's a mature man now and he knows what he wants out of life, he's probably the most successful footballer Britain has ever produced, and there's lots of things he still wants to do with this life, so we'll have to wait and see."