Atlético set for an additional 29 goals per season with Luis Suárez
The Uruguayan striker has bagged an average of 29 goals per season since moving to Europe and after spells with Groningen, Ajax, Liverpool and Barcelona.
Atlético Madrid's top scorer last season was Álvaro Morata who bagged 16 goals in all competitions and this milestone represents the poorest return for an Atleti forward since 1999. Simeone's men needed a guaranteed marksman and Luis Suárez fits the bill perfectly with the Uruguayan forward bagging an average of 29 goals per season.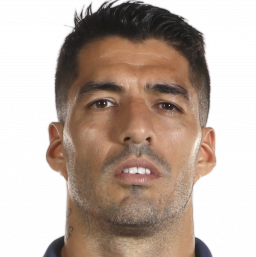 Since his arrival in Europe 14 seasons ago, Suárez has bagged 406 goals in 612 games which equates to a season average of 29. The Uruguayan began his spell with Dutch outfit Groningen in 2006-07 following a move from Nacional de Montevideo. In his first campaign in Holland the forward struck 15 times in his 37 games.
Camp Nou switch
Suarez made the move to LaLiga in the summer of 2014 and has spent six seasons in the Catalan capital bagging 198 goals in 283 games with the 'azulgrana' shirt. The Uruguayan is ranked third in the club's all time scoring records behind César (with 230 goals) and Lionel Messi with the Argentine on 634 FC Barcelona goals. The 2015-16 season was Suarez's most fruitful where he struck 59 times in 53 games for the Catalan giants which saw him once again claim the Golden Shoe award. Despite his final season at Camp Nou hampered by a knee injury that saw him miss playing time, the Uruguayan did feature in 36 games in the 2019/20 season firing home 21 goals for Barça.
Luis Suarez's name is still very much synonymous with goal getting.