The price Real Madrid must pay to sign Kylian Mbappé
The Paris Saint-Germain striker could leave for a fee of around 100 million euros if he doesn't renew terms with his club. Otherwise he would cost 250 million.
Kylian Mbappé's future continues to be one of the big unknowns at Paris Saint-Germain. The France international could become one of the biggest names in transfer history although his price will vary depending on whether he renews with PSG or not. L'Équipe have made an estimation of how much the striker could be worth on the market next year.
If Mbappé ends up extending his contract with PSG by one year, his market value could increase by 39 million euros - in other words, his price would rise from 242 million to 281 million, an increase which would only exceeded by Jadon Sancho, if he ends up continuing until 2024 with Borussia Dortmund (he is under contract until 2023); if that happens, his market value would increase by 43 million euros.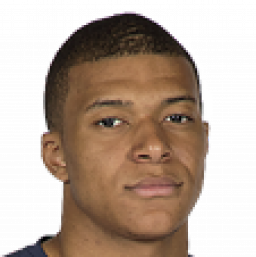 At the moment, Kylian Mbappé is the most expensive player on the planet according to numerous outlets - for Transfermarkt, he is worth 180 million euros, for KPMG, 200 million and for CIES, 242 million. However, the break in Ligue 1 due to the coronavirus crisis would have seen his value depreciate by around 10 %.
According to L'Équipe, Kylian Mbappé's transfer could cost Real Madrid 100 million euros. A price which, which may only be hypotical, but could be in line with how the transfer market evolves over the next few months. If the player declares that he wants to leave in the final year of his contract, his market value could be similar to that of Leo Messi (100 million), although the French player is 11 younger...