Liverpool keen on signing 17-year-old sensation Gio Reyna
Gio Reyna has awoken the interest of the biggest clubs in Europe and Borussia Dortmund are keen to extend the young American's contract before it expires.
Borussia Dortmund bosses know that Gio Reyna is one of Europe's best young talents as they begin the 2020/21 Bundesliga campaign. The 17-year-old has already scored twice in Dortmund's first two official games of the season.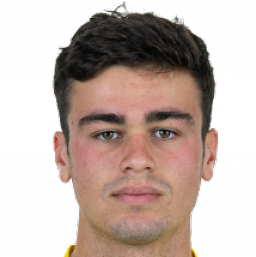 Dortmund wants to extend Gio's contract
Reyna is set to extend his contract with Borussia Dortmund until 2023 when he turns 18 on 13 November, according to Sport1, as he continues to improve and take a bigger role in the team.
According to German newspaper Bild, however, Jürgen Klopp's Liverpool are interested in signing the United States international. The Premier League champions think that Reyna could follow in the steps of Christian Pulisic, who developed in Germany and then moved to England where he has become one of Chelsea's most important players.
On 8 July of this year, transfermarkt valued Reyna at $16.5 million but as soon as he turns 18 and (more than likely) extends his contract with BVB, his value is expected to go through the roof. After scoring the first goal of the season for Borussia Dortmund in the Bundesliga, it looks like he will have a bigger role this year and be a regular starter for Lucien Favre.