Real Madrid set for tough battle for Camavinga in 2021
Unable to carry out the operation this summer, Real Madrid will have a fight on their hands for Camavinga in 2021 with other top clubs lurking.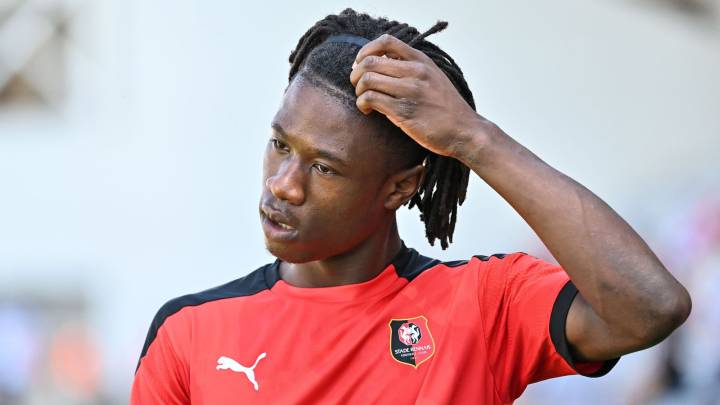 For Real Madrid, the situation with Rennes target Eduardo Camavinga is similar to that of Kylian Mbappé.
The club has already made a strong approach for Camavinga. But given the implausibility of the operation being carried out this summer, Madrid will have no guarantees on landing the player in 2021.
At 17, Camavinga is one of the most promising young players in European football. Having become a regular starter with Rennes and made the call-up to Didier Deschamp's France squad, Europe's major clubs see him as the model for the footballer of the future, combining brilliant technique with imposing physical strength.
Madrid will face competition for Camavinga in 2021
AS has documented in detail all of the steps that have been taken in a bid to land the highly-rated young midfielder. It was Real Madrid's head scout, Juni Calafat, who made the initial contact with the player's agent, Mousa Sissoko. And from those initial conversations, it was made clear to Madrid that Camavinga was keen on a move to the Bernabéu.
But when the player's camp learned that the operation would not happen this summer, Sissoko's message towards the Bernabéu offices was blunt: "We are still interested, but other top-level teams have also knocked on the door." It has since come to light that those top-level teams were namely PSG, Juventus and Bayern Munich.
With these three European giants also lurking, Madrid will have a fight on their hands for Camavinga in 2021, aside from the task of trying to finally sign Mbappé. But playing in Madrid's favour is the young player's preference to wear the white shirt, as well as Zinedine Zidane's friendship with François-Henri Pinault, the son of Rennes owner and business magnate, François Pinault.
Nevertheless, with the player's agent (who also represents Ousmane Dembélé) tending to prioritize sporting projects over shirt colours, it will be a tough summer for Madrid in 2021.
Madrid's roadmap for the future: Haaland, Mbappé and Camavinga
Camavinga and Mbappé form part of the Madrid's roadmap for the near future which also includes Erling Haaland.
However, in principle, the Norwegian sensation will not be able to leave Borussia Dortmund until the summer of 2022, which is when the German club and the player's agent, Mino Raiola, have agreed to open the door to his departure.