Coronavirus USA live updates: news summary for 25 September
Coronavirus USA: latest news - 25 September
US coronavirus latest: 16:00 PT / 19:00 ET on Saturday 26 September (01:00 CEST)
Latest figures published by Johns Hopkins University.
Worldwide
Cases: 32.397.479
Deaths: 985.302
Recoveries: 22.313.269
US
Cases: 7.027.348
Deaths: 203.549
Recoveries: 2.710.183
Coronavirus-related stories you might be interested in: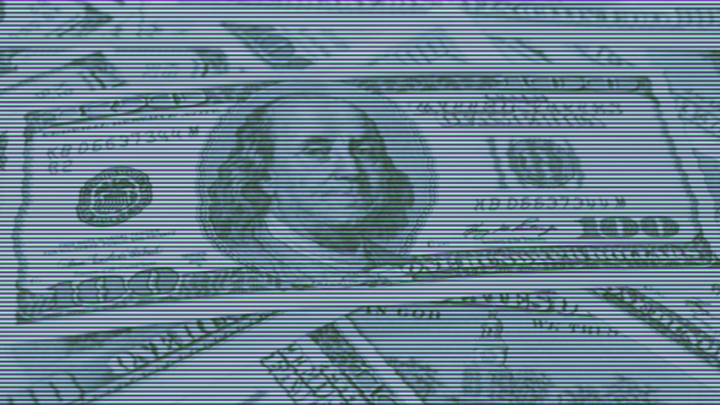 Unemployment benefits in New York (NY): how to claim my extra 300$
Unemployment benefits in New York: how to claim my extra $300
There was some positive news recently when it was confirmed by state officials that approximately 2 million New Yorkers left jobless by the pandemic will receive an extra $300 a week in federal lost-wage assistance.
New York City could shut businesses in coronavirus neighborhoods
New York City officials have warned that they could ban gatherings of more than 10 people and close nonessential businesses in several neighborhoods to halt a sharp rise in coronavirus cases.
The city has given the hot spots, which include some areas that are home to large communities of ultra-Orthodox Jewish families until Monday nightto make progress on face-mask and social-distancing compliance and to see a decline in positivity rates.
Johnson & Johnson Covid-19 vaccine produces a strong immune response in early trial
A single dose of Johnson & Johnson's JNJ.N experimental Covid-19 vaccine produced a strong immune response against the coronavirus in an early-to-mid stage clinical trial, according to interim results published on Friday.
The vaccine, called Ad26.COV2.S, was equally well-tolerated at two different doses, the results showed. However, it is unclear whether elderly people, one of the populations most at risk from the virus, will be protected to the same degree as younger people with the J&J vaccine.
Florida Gov. DeSantis says restaurants can return to 100% capacity
CNN - Florida Gov. Ron DeSantis has announced that he has signed an order moving the state into phase three of reopening at a news conference today.
DeSantis emphasised the impact the move will have on restaurants and bars, which can now operate at 100% capacity.
Bars which were operating at 50% capacity, must be authorised to scale up to 100% by local governments.
"If you want to go beyond the 50, you can authorise it and do it," DeSantis said.
DeSantis, in "an act of executive grace," also suspended "all outstanding fines and penalties that have been applied against individuals" associated with pandemic-related mandates, such as mask requirements.
"I think we need to get away from trying to penalize people for social distancing," he said. "All these fines we're going to hold in abeyance and hope that we can move forward in a way that's more collaborative."
Researchers running Helsinki pilot scheme say dogs can identify coronavirus in seconds
Four Covid-19 sniffer dogs have begun work at Helsinki airport in a pilot scheme that Finnish researchers hope will provide a cheap, fast and effective alternative method of testing people for the virus.
A dog is capable of detecting the presence of the coronavirus within 10 seconds and the entire process takes less than a minute to complete, according to Anna Hielm-Björkman of the University of Helsinki, who is overseeing the trial.
"It's very promising, if it works, it could prove a good screening method in other places such as hospitals, care homes and at sporting and cultural events," said Hielm-Björkman.
UK reports 6,874 new cases of Covid-19, compared to 6,634 on Thursday
Britain recorded 6,874 new cases of coronavirus on Friday, a new record, up from 6,634 on Thursday, data published on the government website showed.
Mexico has signed commitment to buy Covid-19 vaccines through COVAX - foreign minister
Mexico's foreign minister said on Friday that Mexico has signed a commitment agreement to buy potential Covid-19 vaccines through the World Health Organization's global COVAX plan, which aims to deliver at least 2 billion doses of coronavirus vaccines by the end of next year.
"Mexico ensures its participation in the principal multilateral initiative to guarantee universal access to the vaccine against Covid-19," Foreign Minister Marcelo Ebrard said on Twitter.
Virginia govenor positive for coronavirus
Gov. Ralph Northam of Virginia has confirmed that he and his wife have tested positive for Covid-19, adding that he has no symptoms while hers are mild.
They were tested after learning that had been in close contact with a staff member who had prior tested positive.
"As I have been reminding Virginians throughout this crisis, #COVID19 is very real and very contagious," Mr. Northam wrote on Twitter.
"We are grateful for your thoughts and support, but the best thing you can do for us — and most importantly, for your fellow Virginians — is to take this virus seriously."
California becomes first US state to surpass 800,000 cases
California has just become the first US state to supass 800,000 Covid-19 cases. The nation's most populous state has now recorded more than 800,273 infections and 15,405 deaths.
Texas is the second worst-affected state with 747,366 cases and at least 15,510 deaths, followed by Florida in third with 693,040 cases and at least 13,795 deaths.
UK study shows rapid test has diagnostic sensitivity over 99%
A new rapid test for Covid-19 has over 99% diagnostic sensitivity in early studies, scientists assessing the test at the University of Oxford said on Friday. Public Health England official Steve Pullan said that early data indicated the LamPORE test was a credible alternative to conventional PCR-based diagnostics.
"The positive clinical specimens came mostly from patients with symptomatic infection, and among these LamPORE had a diagnostic sensitivity of 99.1%,' the University of Oxford said.
"Among negative clinical specimens, including 153 with other respiratory pathogens detected, LamPORE had a diagnostic specificity of 99.6%."
Coronavirus cases in US surpass 7 million
The number of coronavirus cases in the United States has now surpassed the 7-million mark, with the US accounting for more than 20% of world's caseload.
US still in first wave says Fauci
The US remains in the first wave of the Covid-19 pandemic, as cases never declined significantly to a good baseline, says Dr. Anthony Fauci, the nation's leading infectious disease expert.
"Rather than say, 'A second wave,' why don't we say, 'Are we prepared for the challenge of the fall and the winter?'" Fauci said.
New COVID-19 cases in England accelerating sharply: ONS survey
New cases of COVID-19 in England shot up to around 9,600 per day in the latest week to Sept. 19, up from around 6,000 per day during the previous week, an estimate from the Office for National Statistics showed on Friday
EU will pay part of legal bills related to coronavirus vaccine side effects
European governments will pay out on claims higher than an agreed limit against AstraZeneca over possible side-effects from its potential coronavirus vaccine, reports Reuters. The deal is a similar one to that struck with Sanofi.
A health worker takes plasma after a separation process from blood samples in centrifuge during a coronavirus vaccination study at the Research Centers of America, in Hollywood, Florida. REUTERS/Marco Bello
Trump signs US healthcare executive orders that may have little impact
Donald Trump on Thursday signed two executive orders on healthcare for Americans that lawyers said will carry little weight, as the president seeks to boost his flagging credibility with voters on the hot-button issue ahead of the 3 November presidential election.
Trump signed the twin orders implementing his "America First Healthcare Plan" in an airport hangar in Charlotte, North Carolina, amid an audience that included medical professionals seated socially distanced and many wearing masks amid the coronavirus pandemic.
"Under my plan 33 million Medicare beneficiaries will soon receive a card in the mail containing $200 that they can use to help pay for prescription drugs," Trump said in describing part of his program.
One of the executive orders is aimed at ensuring Americans with pre-existing conditions retain healthcare coverage, Health and Human Services Secretary Alex Azar told reporters on Thursday, even as his own administration seeks to strike down the Affordable Care Act, or Obamacare, which protects the same right.
Azar also said Trump was directing him via the second executive order to work with Congress to pass legislation banning surprise healthcare bills by the beginning of next year, and explore executive action to address the goal if the legislative bid fails.
House of Representatives Speaker Nancy Pelosi labeled it a "bogus order," as she called on the president to "drop his lawsuit to overturn the Affordable Care Act in the middle of a pandemic."
While Trump heralded his actions, some lawyers expressed skepticism that he had the authority to make the move via executive order.
Nicholas Bagley, a professor at University of Michigan's law school, said: "Unless there's a law that prohibits the conduct in question, or unless the president is exercising a power that's been delegated to him by Congress, his statements have no more legal weight than a tweet."
"It's as if I was walking around with a memo that was titled 'Executive Order,' and claimed that the policy of the United States is that everybody gets a cheeseburger on Tuesdays," he added.
A Supreme Court Honor Guard salutes before moving the flag-draped casket of Justice Ruth Bader Ginsburg back into the court as she lies in repose under the Portico at the top of the front steps of the US Supreme Court in Washington, DC. Ginsburg, whose death has opened a crucial Supreme Court seat that Republican President Donald Trump has promised to quickly and controversially fill against the wishes of Democrats, will lie in repose beginning September 23, 2020 at the US high court. Trump will announce his pick to replace Ginsburg Saturday, with Senate Republicans promising a swift vote on the nominee. (Photo by Andrew Harnik / POOL / AFP)
Trump jeered as he visits Ginsburg's casket at US Supreme Court
President Donald Trump was greeted with jeers and boos by a nearby crowd on Thursday as he visited the late Supreme Court Justice Ruth Bader Ginsburg's flag-draped coffin outside the US Supreme Court.
Trump, wearing a black face mask and accompanied by first lady Melania Trump, stood near the casket at the marble court building amid chants of "vote him out." The moment highlighted the public flashpoint that Ginsburg's death has become ahead of the 3 November presidential election.
The Republican president, who has already installed two top court picks since taking office in 2017, has said he would unveil his latest choice on Saturday, a week after the 87-year-old justice died on 18 September.
His decision to move quickly on a replacement just six weeks before the election has drawn sharp battle lines between Republicans and Democrats, and reshaped the race for the White House as Trump seeks re-election during a coronavirus pandemic that has killed more than 200,000 people in the United States and devastated the economy.
US coronavirus cases surpass 7 million as Midwest outbreak flares up
The number of novel coronavirus cases in the United States topped 7 million on Thursday - more than 20% of the world's total - as Midwest states reported spikes in Covid-19 infections in September, according to a Reuters tally.
The latest milestone comes just days after the nation surpassed over 200,000 Covid-19 deaths, the world's highest death toll from the virus. Each day, over 700 people die in the United States from Covid-19.
California leads the country with over 800,000 total cases, followed by Texas, Florida and New York. All Midwest states except Ohio reported more cases in the past four weeks as compared with the prior four weeks, led by South Dakota and North Dakota. South Dakota had the biggest percentage increase at 166% with 8,129 new cases, while North Dakota's new cases doubled to 8,752 as compared to 4,243 during the same time in August.
More than $145m lost to coronavirus-related fraud
The Federal Trade Commission has estimated that Americans have lost more than $145 million to coronavirus-related fraud, with more then 200,000 complaints filed since the onset of the pandemic.
"I'm not shocked that scams have been on the rise," said Lucy Baker, a consumer defense associate at the United States Public Interest Research Group (via NYT).
"Scammers love natural disasters, especially in this environment where everyone is vulnerable."
McConnell vows orderly transition of power after US election
US Senate Republican Leader Mitch McConnell on Thursday said there would be an "orderly" transition following the 3 November presidential election, one day after Trump declined to commit to a peaceful transfer of power.
"The winner of the November 3rd election will be inaugurated on January 20th. There will be an orderly transition just as there has been every four years since 1792," McConnell tweeted.
Trump's coronavirus report card
Stanford professor Michael McFaul's report card for the President of the United States doesn't make for happy reading. And in topic 15, his management of Covid-19 is assessed.
The pandemic: F+.
'Trump has grossly mishandled the domestic response to the novel coronavirus, resulting already in more than 200,000 deaths, and did next to nothing to organize a global effort. The United States has provided some humanitarian assistance to other countries.'
Coronavirus live US updates: welcome
Hello and welcome to our live, United States-focused coverage of the coronavirus pandemic. We'll endeavour to keep you up to date with all the latest social, medical and political news surrounding the Covid-19 crisis in the US as it unfolds throughout Friday 25 September.
In the US, the globe's worst-affected country, there have been nearly 6.9 cases, while the nation's death toll surpassed the 200,000 mark earlier this week.