Inter Miami want Rodolfo Pizarro to opt out of the Mexico national team
The new Major League Franchise coach Diego Alonso say that they were negotiations with Mexico's soccer federation to keep Pizarro for the FIFA international window.
There is conflict between Major League Soccer and FIFA regarding the next international break in the month of October ahead of the World Cup qualifiers. According to a statement from the MLS, the clubs can refuse to release some of its players for the October FIFA international window due to the coronavirus pandemic.
Mexico's federation in conflict with MLS
Mexico's national team is set to play against Guatemala at the Azteca stadium behind closed doors on 30 September. Mexico's coach Gerardo Martino has included Rodolfo Pizarro in the sqaud and Inter Miami is refusing to let their player leave for that game.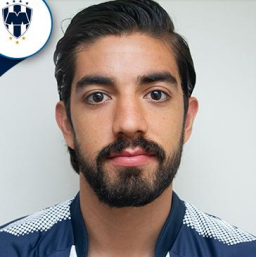 Currently, David Beckham's franchise is fighting to make it to the playoffs and are in 13th place with 11 games left of the regular season. For that reason they want to keep Pizarro as he is a key player for the team's aspiratiosn to make it to the playoffs in their debut season.
"We have been in talks with Mexico's national team regarding Rodolfo Pizarro and we want the best for the player. We understand Mexico's coach Gerardo Martino wants to have him for this game but if Pizarro can avoid traveling and we can keep him for the final part of the season that would be great. Pizarro is very important for us because we are fighting to make it to the playoffs but at the same time we understand how important it is to play for the national team."
At the end of the negotiations between Inter Miami and Mexico's federation we will reveal what decision has been taken and Rodolfo Pizarro will understand the situation," said Inter Miami's head coach Diego Alonso.