NBA FINALS 2020 | LAKERS - HEAT
NBA Finals 2020 Lakers vs Heat: games, schedule and dates
The Miami Heat overcame the Boston Celtic 4-2 in the East, while the LA Lakers defeated the Denver Nuggets 4-1 in the West. Both ready themselves for the NBA Finals 2020.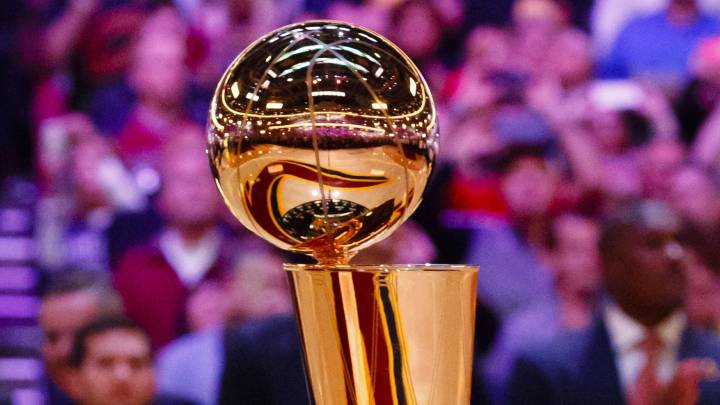 The conference finals have been concluded and we now know the names of the two teams that will battle it out in the NBA Finals 2020: Los Angeles Lakers and Miami Heat.
NBA Finals 2020: Lakers vs Heat
This is the first time that the Lakers and the Heat have faced each other in the best-of-seven finale and it brings with it some interesting link-ups. Celtics star LeBron James spent four seasons (2010-14) with the Heat winning two championships from the four finals they reaches - picking up a couple of MVPs in that run. This will be LeBron's tenth finals. Another connection is that of Heat president, Pat Riley. Riley was the Lakers' head coach from 1981 to 1990 and took his side to three championships.
The Larry O'Brien trophy is on the line between two teams that haven't been here for a few years. It's been ten years since the Lakers appeared while the Heat haven't been in the showpiece games since 2014. To get here the Heat overcame Boston Celtics (4-2) in the Conference East finals, while the Lakers triumphed in the West defeating the Denver Nuggets (4-1).
Dates and times for the NBA Finals
Game 1
Wednesday 30 September: Miami Heat at LA Lakers, 9pm ET (6pm PT, 3am CEST)
Game 2
Friday 2 October: Miami Heat at LA Lakers, 9pm ET (6pm PT, 3am CEST)
Game 3
Sunday 4 October: LA Lakers at Miami Heat, 7:30pm ET (4:30pm PT, 1:30am CEST)
Game 4
Tuesday 6 October: LA Lakers at Miami Heat, 9pm ET (6pm PT, 3am CEST)
Game 5*
Friday 9 October: Miami Heat at LA Lakers, 9pm ET (6pm PT, 3am CEST)
Game 6*
Sunday 11 October: LA Lakers at Miami Heat, 7:30pm ET (4:30pm PT, 1:30am CEST)
Game 7*
Tuesday 13 October: Miami Heat at LA Lakers, 9pm ET (6pm PT, 3am CEST)
* Games 5, 6 and 7 will be played only if necessary