Gattuso: "Hirving Lozano doesn't dive anymore when he is fouled"
Napoli coach Gennaro Gattuso is praising the maturity Hirving Lozano has shown since he arrived at the club last year and says he is becoming a better player.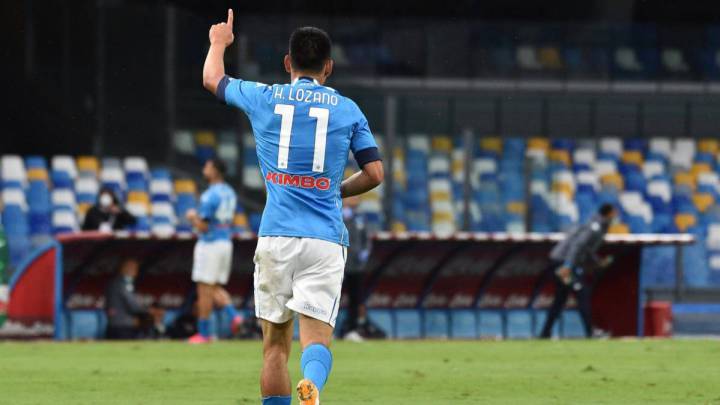 Hirving Lozano arrived at Napoli last year as the most expensive signing in the club's history but in 26 games in the Serie A he only played a total of 1,018 minutes (out of a total possible of 2,340). Since Gennaro Gattuso took over as Napoli's coach, the Mexican winger lost his spot in the starting line-up and in many games didn't even play.
11

When asked about the lack of playing time Gattuso explained the player was not fit and that he needed to work harder to be taken into consideration on matchdays. And it looks as if Lozano listened to Gattuso and has managed to turn things around at the beginning of the 2020/21 with the Mexican becoming a key player for Napoli.
Lozano: two games, two goals
Napoli started the season by defeating Parma 2-0 and Lozano played 84 minutes that game after being subbed out by Gennaro Gattuso. On Sunday's home opener at the San Paolo stadium Napoli crushed Genoa 6-0 and Hirving Lozano scored twice in that game.
"I am not giving anything for free to Lozano. He has become much stronger physically and he doesn't dive anymore when he feels the contact of another defender. Like I said before last year he was not ready but now he is," Gattuso said.
Napoli will have a tough game on 4 October when they visit current Serie A champions Juventus for week 3 of the new season. It is expected that Hirving Lozano will return to the starting lineup and keep cementing his place in Gattuso's confidence.