Klopp calls out Keane: Sloppy? Liverpool were exceptional!
Roy Keane accused Liverpool of being "sloppy" in their win over Arsenal but Jurgen Klopp had a completely different opinion.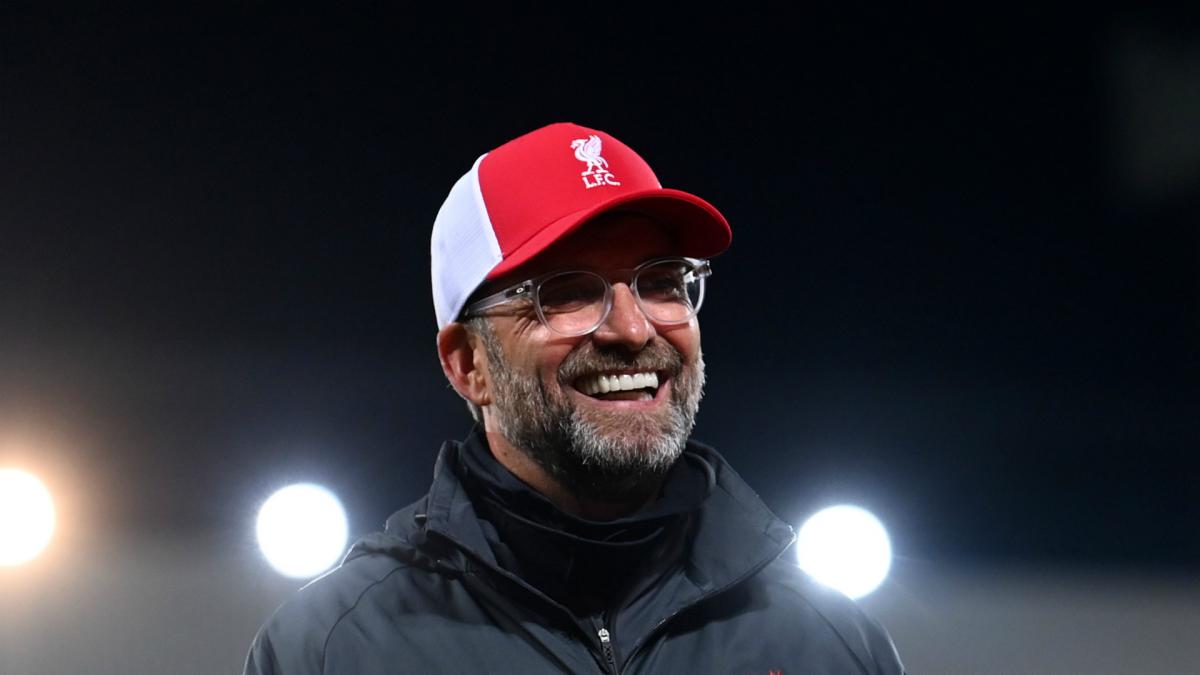 Jurgen Klopp insisted Liverpool were "exceptional" in their 3-1 victory over Arsenal as he hit back at comments made by Roy Keane in his post-match analysis.
Sadio Mane, Andy Robertson and substitute Diogo Jota – making his league debut for the club – were all on target in Monday's Premier League clash as the champions recovered from a goal down.
Alexandre Lacazette had given Arsenal the lead completely against the run of play at Anfield and was denied by Alisson from another glorious opportunity with Liverpool 2-1 in front.
Keane criticises Klopp's Liverpool

Speaking in his role as a pundit for Sky Sports shortly after the match, former Manchester United captain Keane accused the Reds of being "sloppy on one or two occasions".
However, Klopp strongly disagreed with Keane's analysis and claimed he had no reason to be disappointed by any aspect of his side's performance.
"Did I hear right? Did Mr. Keane say we had a sloppy performance tonight? It cannot be this game, sorry," he told Monday Night Football.
"Did he say that it was sloppy? I want to hear it, that is an incredible description of this game. It was exceptional. Nothing was sloppy. Absolutely nothing.
"From the first second we were dominant against a team in form. You have to be careful as hell against the counter-attacks. They got through a few times, but we had to wait for the offside flag so that's why it feels not so great.
"Alisson made one save, they got in behind two times – we cannot avoid that. Apart from that, the football we played was exceptional tonight. There is nothing bad to say about this game today – it was the opposite of sloppy."
Jota finally took his chance

Jota sealed a third win in three at the beginning of Liverpool's title defence after Mane and Robertson had struck to cancel out Lacazette's scruffy opener.
Arsenal got in behind their opponents a couple of times in an improved second-half display, but Klopp has defended his tactics.
"We had so many big moments and I don't dream we finish off each situation," he said. "We were 1-0 down but we won it and it was completely deserved. Could we score more goals? Yes. Could they score? Yes. We played a constantly high line.
"How can you defend Pierre-Emerick Aubameyang with not having a high line? We punished them from time to time and killed a little of their match plan. They stuck to it, but we did it again and again.
"We want to win the ball as high as we can. That is why I was not frustrated or disappointed. The games can go either way and if they score goals it looked slightly different.
"It is about how you play, how you create and early in the season, with this performance, it's absolutely 'wow'."