James rates his figures at Real Madrid: "Not too bad!"
The Colombian took to social media to reply to a Twitter thread about his numbers at Madrid, where he played 125 games, scored 37 goals and set up 42.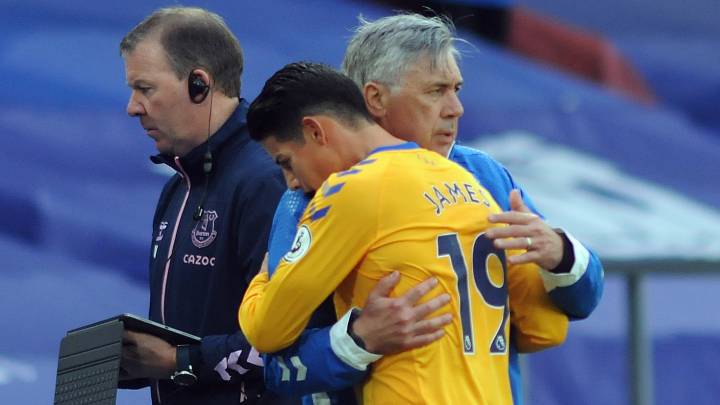 James Rodríguez left Real Madrid over the summer to join Carlo Ancelotti's Everton. Right from the moment he arrived in England, everything seems to be turning out for the Colombian, but he hasn't completely forgotten about his old club. During his first three games in the Premier League, James has scored one and set another one up for the Merseysiders. On Monday, he replied to a thread on Twitter about his stats during his time at Real Madrid: "It was not bad," he wrote. It seems that James would rather remember all of the positive things about his time in Madrid, despite the difficulties and frustration of his final year with Los Blancos. James left Madrid having made 125 appearances, scoring 37 goals and creating another 42 goals for his team mates.
Everton fans delighted with James
And apart from the high level he has shown since his arrival at Goodison, James has received praise from all sides. The most recent to show their admiration for the player was Everton captain, Séamus Coleman: "James has unbelievable qualities. His range of passing and decision-making are fantastic. He is calm when he is picking out his passes in the final third, he is never forcing it. We are very fortunate to have him. He has been great in the changing room and great for a couple of our other foreign lads, who are really coming into their own," he told the club website after the 5-2 win over West Brom.