Neymar could be out of Ligue 1 action until 2021
The injury the Brazilian sustained in the game against Reims coupled with the potential sanction for alleged racist insults in the Marseille game could see an end to Neymar's 2020 action.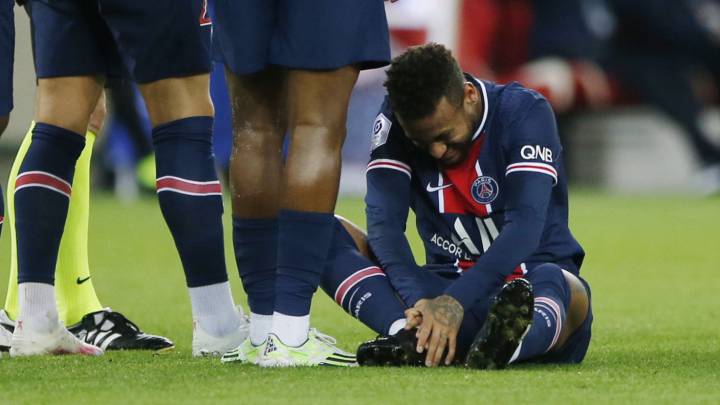 It's been far from a smooth start to the 2020/21 season for PSG striker Neymar. The Brazilian missed the season opener following a positive coronavirus test and missed the third and fourth league games following a red card in 'Le Classique' as PSG lost at home to Marseille. L'Equipe today report that an injury sustained last Sunday at Reims will see the forward ruled out of the forthcoming match against Angers.
The former Barcelona picked up a knock at the end of the win away to Stade de Reims and his injury enforced absence could coincide with a further sanction when the LFP Discipline Committee study the case (on Wednesday 30 September) against the Brazilian for alleged racial insults aimed at Marseille's Sakai with Spanish defender Álvaro González allegedly on the end of homophobic abuse from the striker.
Neymar could face a league ban of up to ten matches and if this were the case, PSG would not be able to count on the Brazilian's services in Ligue 1 through to next year. The striker however would be able to feature for the Parisian side in UEFA competitions.