Al-Nassr and Perspolis qualify to Champions League semi-finals over Al-Ahly and Pakhtakor
Al-Nassr eliminated their domestic rival Al-Ahly while Persepolis defeated Pakhtakor to secure the two semi-final spots of the western region.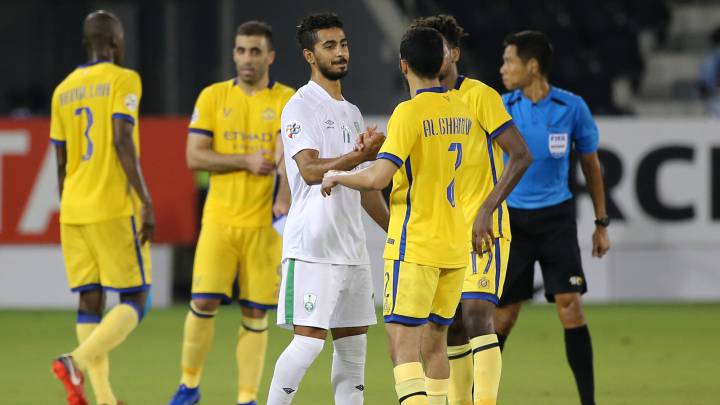 Al-Nassr of Saudi Arabia managed to seal their qualification to the Asian Champions League semi-finals following a 2-0 victory over Al-Ahly at Hamad Ben Jassem Stadium in the Qatari capital Doha where the games of the western region are being played.
The two teams entered the pitch with mourning sign due to the death of Kuwait's Emir Sabah Al-Ahmed Al-Jaber who passed away yesterday aged 91.
Al-Nassr is set to clash with Perspolis of Iran who managed to knock off Uzbekistani Pakhtakor in the quarter-final with a 2-0 win on the same pitch.
Al-Nassr's two goals came from Pity Martinez in the 13th minute, and Abdullah Al-Assiri in the 55th minute to help the team continue its brilliant campaign in the competition.
On the other hand, Perspolis booked the second seat in the west zone semi-final by beating Pakhtakor of Uzbekistan who was forced to play with only 10 players since the 17th minute after their star Jalalodin Masharipov was sent off.
Isa Al-Kasir leads his team through to the semi-finals:
Isa Al-Kasir gave Perspolis the lead with his goal in the 50th minute before he doubled the score in the 67th minute.
Al-Nassr and Perspolis are set to have a fiery encounter on Saturday 3 October as both teams hope to reserve their spot in the tournament's final in which they will be playing the finalist of the eastern region.