Neymar and Mbappé are extraordinary but PSG need to be more clinical, says Florenzi
Thomas Tuchel criticised Paris Saint-Germain for a lack of cutting edge in front of goal last week and Alessandro Florenzi has agreed with that assessment.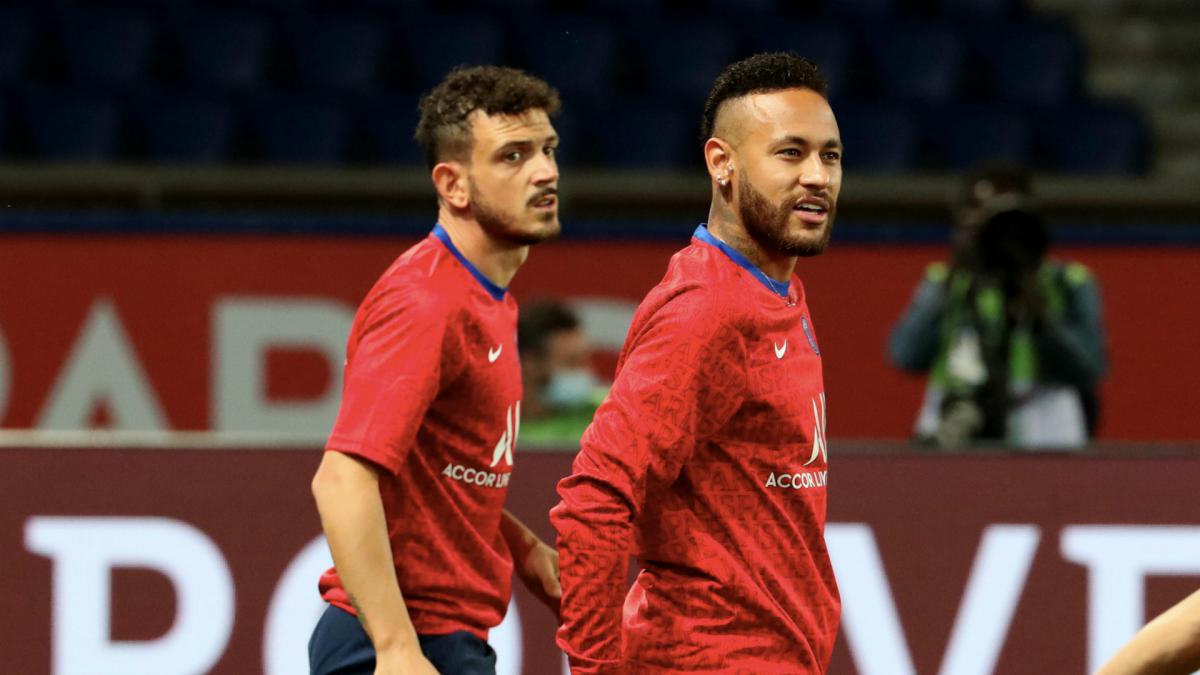 There is no question that Neymar and Kylian Mbappé are both "extraordinary players" but Paris Saint-Germain have to be more clinical in front of goal, according to recent arrival, Alessandro Florenzi. PSG carved out a routine 0-2 victory over Reims in their most recent Ligue 1 outing through a couple of Mauro Icardi goals to make it three wins in a row without conceding. However, head coach Thomas Tuchel criticised his players after the match for failing to convert more of their chances at Stade Auguste-Delaune.
PSG "could have put two or three more past Reims"
Florenzi played the full 90 minutes in Sunday's win over Reims and agrees with Tuchel's assessment that PSG have to be more efficient in the opposition box. "We had plenty of chances against Reims and it could have been 4-0 or 5-0 at half-time," he said at a news conference ahead of Friday's home clash with Angers. We could have put the game to bed straight away and we certainly need to be more clinical up front. At the same time, we have to continue on the same path because if you get four or five chances in the first half an hour it means you are playing well."
Tuchel started with Neymar, Mbappé, Icardi, Julian Draxler and Ángel Di María in an attacking line-up against Reims but the latter is now serving a four-game suspension for spitting. Florenzi has talked up the attacking talents available to PSG and insists his side have enough quality to cope with the loss of Di María.
"Neymar and Kylian are extraordinary players, two of the best in the world," he said. "We also have other great players like Di María and Marquinhos at the back. It is easy to play with Ángel because of his quality and the way we link up but there other players who can also contribute to the team, like Draxler and Ander Herrera. So we have many players. Their attributes might be difficult or different to Angel's, but they will be the right level to come in."
Florenzi adjusting to life in Ligue 1
Right-back Florenzi was signed from Roma on an initial season-long loan deal last month with the option to buy and has started three of PSG's five matches this season. That includes last month's Classique with Olympique Marseille in a fiery game that saw five players sent off after an injury-time brawl. Reflecting on his action-packed first outing for PSG, Florenzi said: "Given the way things went, it certainly wasn't a good example to set for French football. But having said that, there have also been unpleasant situations in Spain and Italy as well. What we have to do is get people talking about what we do on the pitch. We want to be an example to children and offer a different image of ourselves. That is what we will be looking to do going forward."