Munir El Haddadi receives long-awaited call up by Morocco
The Sevilla forward, who has already represented Spain at senior level, has been called up by Morocco under a new FIFA regulation but has not confirmed his switch.
Sevilla forward Munir El Haddadi has been called up by Morocco for the next round of international fixtures despite already having represented Spain at senior level. Neither Morocco nor Munir have made his switch official but a FIFA regulation introduced at the last general assembly on 18 September has opened the door for players to switch national affiliation.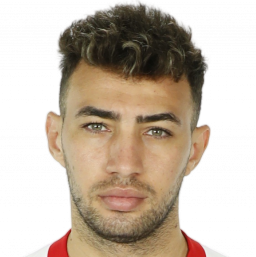 The new FIFA rule states that a player can change countries if he has played three or fewer international matches at senior level, as long as he was under the age of 21 when he did so.
Former Barcelona forward Munir was born in El Escorial, Madrid, and has one Spain cap to his name from a Euro 2016 qualifier against Macedonia in 2014. The forward played 13 minutes in that game and has never represented Spain again, leading to an appeal to FIFA to switch his allegiance to Morocco before the 2018 World Cup that resulted in the Court of Arbitration for Sport looking at the regulations.
His request was eventually denied but the new rules now allow for the change to go through, even though Morocco and Munir have made no official announcement to that effect.
Mali try to land Traoré and Doucouré
Munir's case is somewhat more straightforward than that of Mali, who have attempted to call up Wolves winger Adama Traoré, despite the player also being included in Luis Enrique's latest Spain squad. That has been widely viewed as a ploy by the Mali Football Federation to apply pressure on the player and his chosen country to make their international status clear.
Mali also called up Everton's Abdoulaye Doucouré, who has represented France at every youth level but has yet to make his debut with the senior side.