Genshin Impact: how to use multiplayer and play with friends online
The recently released game is a free-to-play action role-playing game featuring a fantasy-based open world with gacha game mechanics.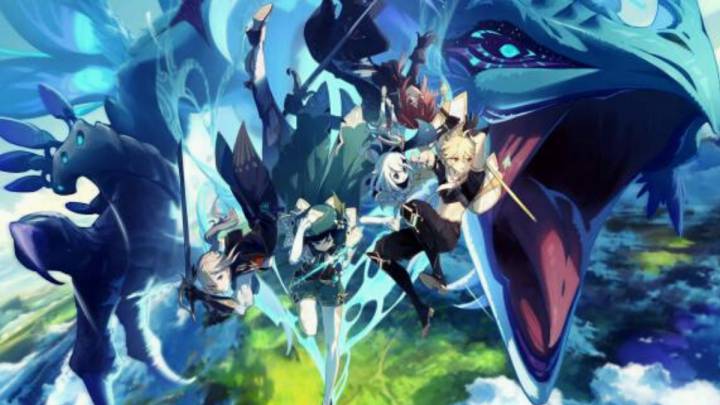 Released only last week and already taken the gaming world by storm, Genshin Impact has received over 10 million pre-registrations and looks set to be made available on next-gen consoles like the PlayStation 5 in the near future.
The game is available to play for free on a variety of different platforms, both mobile and console. Here's everything you need to know to get started on one of this year's hottest MMO games for free.
The game can be downloaded free of charge on IOS platforms, via the Google Play store, the Play Station store and on PC via the Genshin/Milhoyo website.
At present there is no version for Nintendo Switch but reports suggest that Switch and Switch Lite users will be able to play Genshin Impact soon with a launch date expected soon.
Dear Travelers:

The standard wish "Wanderlust Invocation" is now available! Win new characters, grab new weapons, and assemble your dream team!

In this no time-limit wish, every 10-wish set includes at least one 4-star or higher character or weapon.#GenshinImpact pic.twitter.com/E5dWoGjdqC

— Paimon (@GenshinImpact) September 28, 2020
Although the game is free there are some optional purchases that players can make to add to their gameplay experience. PS4 users can purchase Genshin Impact Starter Pack, priced at $9.99, which includes in-game currency and a number of special items.
For those looking to expand their horizons Genshin Impact Battle Passes unlock additional content and special missions that offer exclusive rewards.
Multi player mode
Genshin Impact does have a multiplayer mode but players will have to level their rank up in order to do so. The multiplayer option in the game unlocks after the player has reached Adventurer Rank 16. Players should not confuse the two with the individual player rank as they grow separately from the overall rank in the game. In order to reach the Adventurer Rank, players need to spend time in the world-building of the game a couple of hours.
Once players reach the multiplayer mode rank, they can simply enable it by clicking on the star icon which will be visible on the top left of the screen of press F2 if playing on PC.