Rise in F1 coronavirus cases not due to fans at Russian GP
Around 30,000 fans were present for the Russian Grand Prix, but F1 says that is not linked to a rise in the coronavirus cases it reported.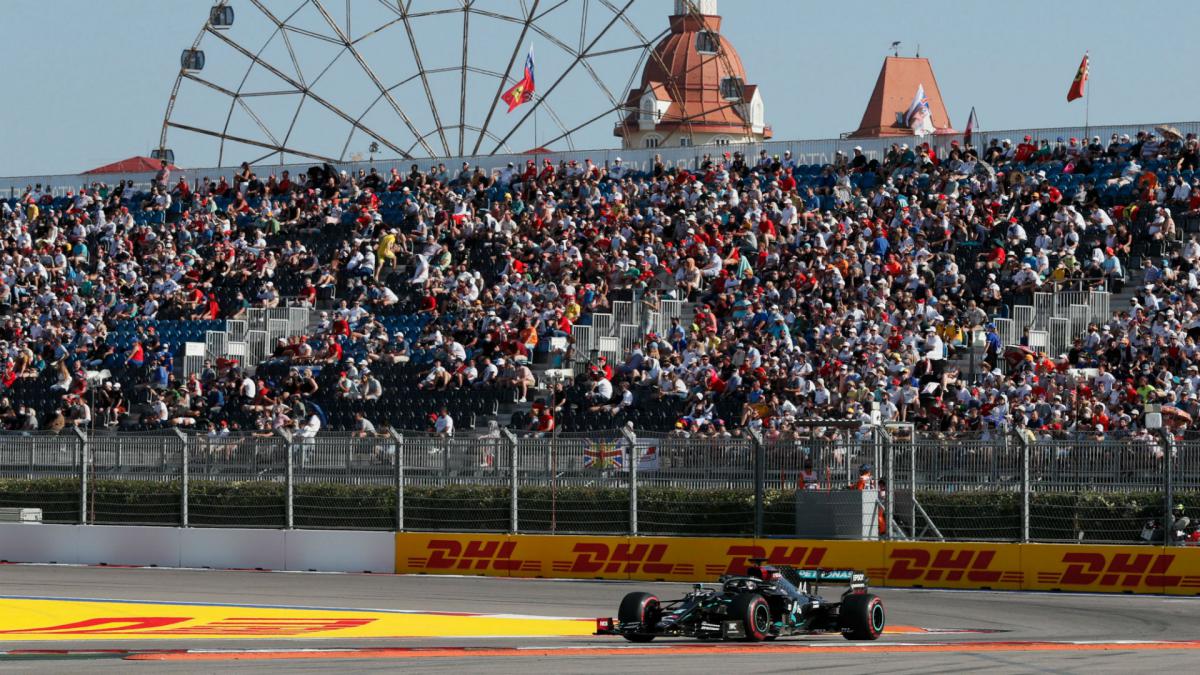 A slight rise in coronavirus cases is not linked to fans attending the Russian Grand Prix, Formula One has said.
It was announced on Friday that 10 people – all of whom were counted as ancillary personnel – within the F1 bubble had tested positive for Covid-19 between September 25 and October 1, an increase of three from the previous week.
The race in Sochi was the first this season to have a significant number of spectators, with the track opened up to around 30,000 people per day.
F1 and the FIA insisted that had no bearing on the results from the latest screening as fans were kept separate from those in the bubble.
"The FIA and Formula One can today confirm that between Friday 25th September and Thursday 1st October 1,822 tests for Covid-19 have been performed on drivers, teams, and personnel. Of these, 10 people tested positive," a joint statement read.
"Those who tested positive were all ancillary personnel. Those cases and have been managed quickly and effectively without impacting the event.
"The presence of fans has not affected that situation as the public was not allowed to enter the F1 bubble as per our protocol in force."
Teams will contest the Eifel Grand Prix at the Nurburgring next weekend, with up to 20,000 fans permitted to attend.