Champion League: Dates for Real Madrid, Barça, Atlético and Sevilla's group stage fixtures
On 20 October, Barcelona and Sevilla are in action. The following day, Real Madrid and Atlético will play their opening group stage matches in this year's tournament.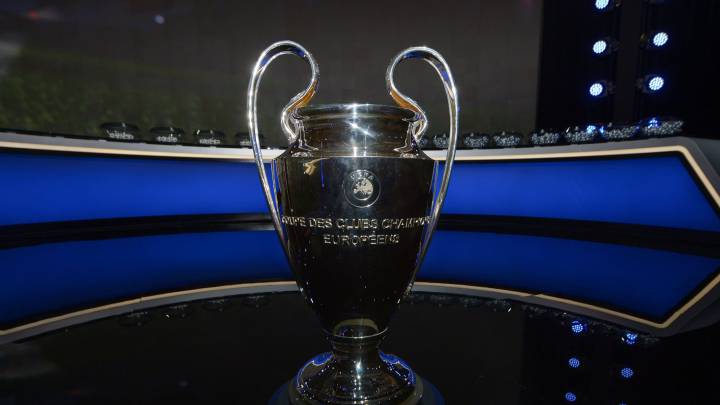 UEFA announced the calendar for group stage fixtures in this year's Champions League. The tournament organisers, who had been waiting for the result of today's Europa League draw to work out the order of all of the games, have published the dates of all of the games.
Sevilla and Barcelona will make their debut in this year's competition on Tuesday 20 October against Chelsea and Ferencvaros respectively. Madrid and Atlético play their first game the following day against Shakhtar and Bayern Munich respectively. The group stage reaches its conclusion on 9 December.
Atlético get Allianz clash out of the way
Atlético start out as one of the favourites to progress from Group A with Bayern. But being in the same group as the defending champions could have been a handicap if the trip to Munich had been scheduled or later in the competition. Luckily for Simeone's side, the first game will be at the Allianz. After that, they face Salzburg at home, travel to Ukraine to meet Dynamo Kiev on Matchday 3, who they face again at the Wanda on Matchday 4 before taking on Bayern in Madrid in the penultimate game. For Atleti, the group stage will be concluded at Salzburg's stadium.
Real Madrid in a potentially closely-fought group
Zidane's team have no specific dates marked in their fixtures list - simply because they rivals are all of a similar level. Matchday 1 will be at home to Shakhtar; after that, Borussia Mönchengladbach away; On Matchday 3, Inter visit the capital; and on Matchday 4, Los Blancos fly out to Milan. That is followed by Shakhtar in Ukraine and Gladbach, back home in Spain.
El Sevilla empieza con el 'coco' y se la jugará sin el Pizjuán
Lopetegui team start off with a tough trip to meet Chelsea at Stamford Bridge but at least one of the most difficult games will be out of the way. For their next two games, they welcome Rennes and Krasnodar to the Pizjuán. Matchdays 4 and 5 will be complicated tests for Sevilla - first they must travel to Russia; then Chelsea are guests in Seville. Their group stage campaign comes a close away from home, playing at Rennes' ground.