Raúl Jiménez renews contract with Wolves until 2024
The Mexican striker scored 17 goals in 38 Premier League matches last season and has decided to stay with Wolves despite interest from other clubs.
Raúl Jiménez was one of Wolverhampton's best players last season, ending the campaign with 27 goals in all competitions. During the pre-season, several clubs enquired about the Mexican striker but Wolves bosses decided to renew his contract until 2024.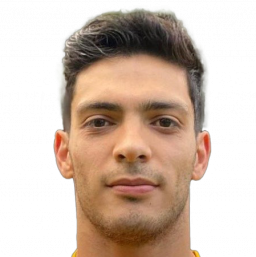 Jiménez is staying with Wolves
The club announced the news on social media. Raúl Jiménez, who joined from Benfica on a 40 million dollar deal in 2019, had been under contract until 2023.
"I am delighted to be here and to be at this great club. I want to make history here and I want to be one of the best strikers, but I have to keep going and keep working hard like I am always doing," said Jiménez.
This is Jiménez's third season in Wolverhampton and he has played a total of 103 games and scored 46 goals so far. The team's next game is against Fulham on Sunday.