Barcelona admit debts of 488 million euros and losses of 97 million
The club brought in 855 million euros in revenue, 192 million less than they had estimated. The proposed budget for 2020-21 is 791 million euros.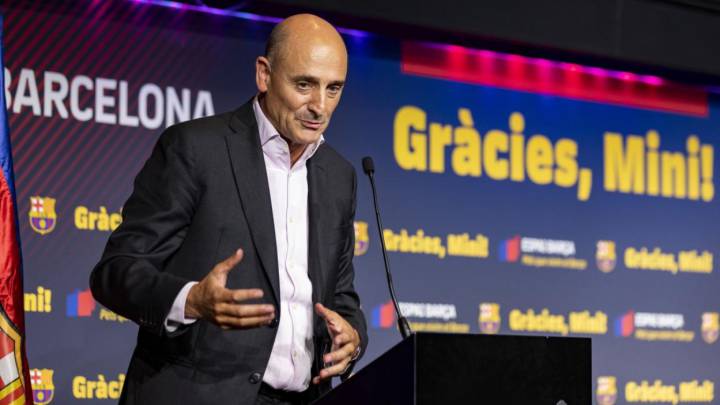 On Monday, Barça vice-president Jordi Moix presented details of the club's accounts corresponding to the 2019/20 season - one which was marked by the economic fallout of the coronavirus pandemic. The crisis has caused painful losses in revenue for Barcelona and while Moix justified the results, saying that the club's losses have not brought The seven plagues of Egypt, he presented data to put the drop in revenue into context. In Spain, there have been almost 800,000 positive cases of Covid-19 infection and 32,000 deaths, a negative GDP of 3% (which hasn't occurred since the Second World War) and a 65% reduction in tourism. All of that has affected Barça's activities. Moix also compared Barça's financial losses with those of two other big European clubs - Juventus have reported 71 million euros in losses and Manchester United, 110 million.
Barcelona's debt doubles
The figures highlight a significant economic drop for the club. Barça gained 192 million euros less than they had budgeted for. They had hoped to bring in 1,047 million euros, but earned just 855 million (the club said if it hadn't been for the Covid crisis, the figure would have been 1,059 million). Barça posted losses of 97 million euros. Barça's debts more than double from 217 million euros to 488 million, although they still maintain and effective equity of 35 million. The club reduced the wage bill by 42 million and sliced off another 30 million with other cost cutting measures. They calculate that the budget for the 2020/21 season will be 791 million euros - as long as a certain set of optimistic circumstances fall into place such as the fans being able to return to the stadium in November (25% of the budget) and having Camp Nou back at full capacity for every game by February 2021.