Qatar ACL experience bodes well for resumption of World Cup qualifiers
"Our confidence has increased that these matches can be held in a safe environment," Avazbek Bir Dikulov, the AFC's deputy director of competitions and football events, said.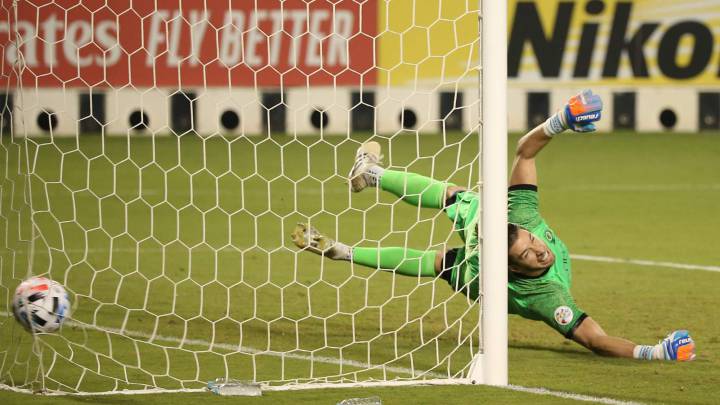 Representatives from the Asian Football Confederation (AFC), the health sector in Qatar and the organising committee for the 2020 AFC Champions League in the west region of the continent participated in a video conference to discuss the precautionary measures imposed by the State of Qatar and the lessons learned from the country's experience of putting on major sporting events during the coronavirus pandemic.
AFC Champions League west-region matches were held at three World Cup 2022 stadiums in Qatar - Al-Janoub, Education City and Al-Khalifa International - with strict restrictions in place that ensured the limited and safe movement of all participants. The safety of players and organisers was preserved by testing all participants for Covid-19; using safe transportation; regularly disinfecting all tournament stadiums, training venues and media facilities; and allocating medical teams in the stadiums throughout the competition.
During the conference, entitled "Hosting Major Sporting Events During the Covid-19 Crisis", it was highlighted that the measures taken by Qatar and the experience and expertise accrued by the nation can be applied to the organisation of future sporting events amid a global pandemic.
Speaking to conference attendees, Dr Abdul-Wahab Al-Musleh, advisor to Qatar's minister for public health, said: "From the outset, we were keen to follow a structured and comprehensive approach that ensured all participants underwent Covid-19 tests before going into a bubble in which their movements were limited to accommodation, stadiums and training grounds. To ensure everyone's safety, no-one was allowed to breach this safe space."
Al-Musleh continued: "We conducted more than 7,900 examinations during the tournament on all players, coaching staff and organisers, and the percentage of positive cases did not exceed 1.7%. This is a very low rate compared to the number of positive cases in tests conducted at state level, which amount to about 5% - also a low rate. All participants took tests every six days, ensuring the early detection of any positive case."
Safe resumption of football competitions
Meanwhile, Avazbek Bir Dikulov, the AFC's deputy director of competitions and football events, said: "Given its success in hosting a tournament of this importance during the coronavirus crisis, the State of Qatar has demonstrated to the world the possibility of a safe resumption of football competitions. With the qualifiers for the 2022 World Cup in Qatar due to resume [in 2021], our confidence has increased that these matches can be held in a safe environment. Qatar's experience in hosting the AFC Champions League in the west region is a pivotal aspect of these efforts."
Bir Dikulov added: "The tournament provided an excellent opportunity for elite clubs to experience the world-class infrastructure in place for the Qatar 2022 World Cup. On behalf of everyone at the AFC, I would like to thank the State of Qatar and the Qatar Football Association for hosting tournament matches under these exceptional circumstances, and contributing to the revival of continental football activity."