Stimulus check: Why has Donald Trump postponed them until after the election day?
Nancy Pelosi and Steve Mnuchin had been continuing discussions on HEROES Act but on Tuesday Mr. Mnuchin called off the negotiations on orders from the President.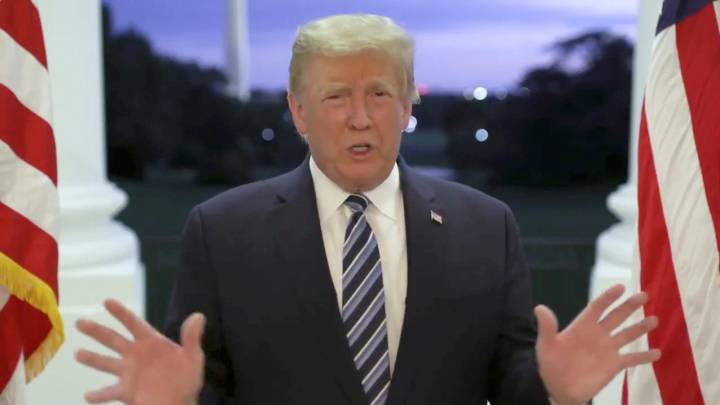 Democrats and Republicans both stood to lose if negotiations didn't go through as critical deadlines are looming on the horizon with airlines set to furlough 32,000 workers as soon as Thursday without additional funding for the ravaged industry. However, Mr. Trump's tweet now sets any failure clearly at the Republicans feet. Many have been left wondering why so close to the election would the President put at risk his already struggling campaign and the electoral chances of his Republican allies.
...request, and looking to the future of our Country. I have instructed my representatives to stop negotiating until after the election when, immediately after I win, we will pass a major Stimulus Bill that focuses on hardworking Americans and Small Business. I have asked...

— Donald J. Trump (@realDonaldTrump) October 6, 2020
Is the President's decision-making impared?
It's been reported that Nancy Pelosi suggested over a conference call that it may have to do with the experimental cocktail of medications that the President is taking. Similar views have been expressed by insiders at the White House as reported in a New York Times article. But a more likely explanation is that the President is playing hardball with the $400 billion gap between the White House's position and the Democrats just too hard to close, not to mention Republican politicians not willing to support such a large package.
Furthermore, the Republicans have wanted to pass stimulus legislation piecemeal which if they get their way would give them a much needed win before the 3 November vote. By not passing at least the second round of the $25 billion rescue package for the airlines and the second round of $1200 stimulus checks that Mr. Trump said he is willing to sign right away, the Democrats maybe the ones who get mud on their face.