MLS fines Javier Hernández and Cristian Pavón
Major League Soccer announced that Hernández, Pavón and Chirs Wondolowski are going to be fined for the incident that occurred between them last Saturday.
Los Angeles Galaxy are in the last place of the Wester Conference with nine games left of the regular season and they have not won in the last five games they have played. On top of all that, more bad news arrived today for the five-time MLS Cup winners because the league has fined two of their designated players: Javier Hernández and Cristian Pavón.

Warning to LA Galaxy
The Disciplinary Committee stated that both Los Angeles Galaxy players violated the league's mass-confrontation policy. The incident occurred during the 59th minute of the game between LA Galaxy and San Jose Earthquakes on 3 October.
Hernández and Pavón confronted San Jose Earthquakes striker Chris Wondolowski after a foul committed on their team-mate Joe Corona. All three players pushed and insulted each other and the league decided to fine them an undisclosed amount.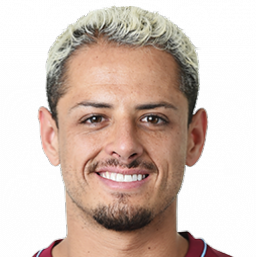 The Disciplinary Committee gave a warning to San Jose Earthquakes and Los Angeles Galaxy because if this happens again they will be fined as well. The LA Galaxy are on a poor run and it seems like all the players are frustrated with the current form of the team. Tomorrow they will host Seattle Sounders because that game was postponed due to the Black Lives Matter protest movement that happened in late August.