Asian Champions League western region stats and stars
The AFC website has highlighted the most significant stats numbers achieved by players that have been competing in the west zone of ACL after the region finalist has been determined.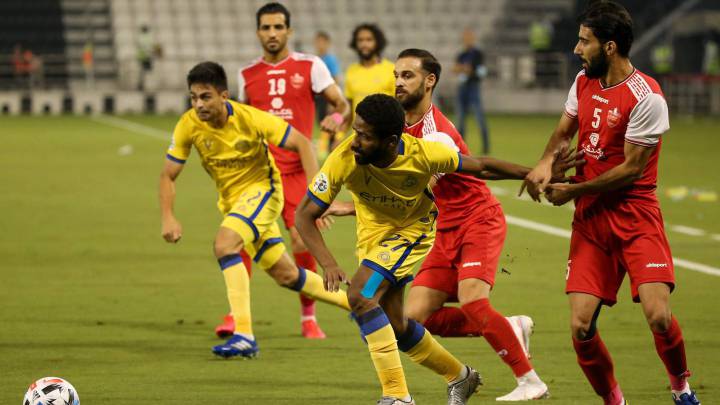 Following three weeks of fierce rivalry, Iranian side Persepolis secured the west region place in the ACL final with the team reaching the final game of the competition for the second time in three years.
Persepolis-who now have to wait for their opponent from the east region played in the 2018 final when they lost to Kashima Antlers of Japan.
Here are some important numbers and stats achieved by players on the individual level that were posted by the AFC's official website.
Impressive numbers for KhalilZadeh:
Persepolis's defender Shojae Khalizadeh continued to deliver brilliant performances with his team having played every minute in the competition. Khalizadeh has the highest numbers touches on the ball touches and successful passes among the tournament's defenders. He also managed to score an important goal against Al-Taawon and scored a penalty against Al-Nasr in the semi-final that ended 5-3 on penalties.
Abdulrazzak Hamdallah the goal machine:
Hamdallah tops the list of the tournament's goal scorers with 7 goals after managing to score in the first 5 games of the competition to expand his scoring streak by scoring in 9 consecutive games to level with Shanghai SIPG's Hulk. The Moroccan striker has 35 shots including 12 on target.
A hat-trick in 12 minutes by Welliton:
Sharjah's Brazilian forward Welliton snatched a hat-trick in 12 minutes in his team's 6-0 victory over Saudi-Arabian Al-Taawon. Welliton along with Vissel Kobe's Keijiro Ogawa are the only players who scored hat-tricks in this season's competition.
Brad Jones with most saves:
Al-Nassr's Australian goalkeeper Brad Jones has made the most saves in the competition so far with a total of 25 saves and to help his team qualify to the semi-final before being knocked out by Persepolis. The ex-Liverpool managed to keep a clean sheet in 4 matches while only Persepolis's goalkeeper Hamed Lak has more clean sheets.
Pakhtakor's pillar Jaloliddin Masharipov:
Masharipov has been on the most influential midfielders in the competition before the elimination of his team. He has had the highest number of successful dribbles and won most individual encounters. In addition, he scored twice and created 2 goals. Paktakor's performance was seriously impacted when he was sent off in Pakhatkor's game against Persepolis in which the Uzbekistani team lost 2-0.
Sultan Al-Ghannam attacking and defending abilities:
Al-Nassr's winger delivered great displays on both attacking and defending levels. Al-Ghannam set up 4 goals for his teammates in addition to achieving 19 ball interceptions. He was also chosen as Toyota's player of the week following the round of 16 games.