Concern for Zidane as Courtois withdraws from Belgium squad
The goalkeeper has withdrawn from the Belgium and is set to return to the Spanish capital with a psoas muscular problem affecting the player.
Thibaut Courtois has been forced to abandon the Belgium training camp and return to Madrid after continuing muscular problems. It's initially felt that the move is a precautionary measure with both the player and Belgium boss Roberto Martínez feeling that a withdrawal for the keeper being the most practical solution.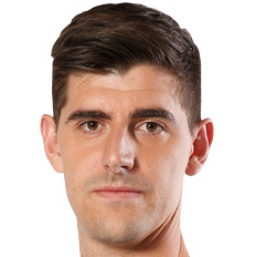 Despite the pain emerging in a critical area of the body, it's anticipated that Courtois should be ready to face Cadiz in the next round of LaLiga games with back-up keeper Lunin out of action after testing positive for coronavirus.
Courtois was complaining of pain in the lower lumbar area (psoas muscle) before leaving Madrid to join the Belgian team and after a series of checks by the national team doctor the unanimous verdict was for the player not to participate in any of the three forthcoming games as the 'Red Devils' face Ivory Coast in a friendly game before Nations League tests against England and Iceland.