Atlético's Giménez back in business after Coronavirus ordeal
The Atlético centre-back is back training with the team after overcoming the virus. "I tried not to leave my room - I was the only one who was infected in my house".
Giménez is back training as normal with the Atlético squad after overcoming coronavirus. The central defender has yet to feature for El Cholo's team this season and has not joined up with the Uruguay squad, so he is making the most of the international break to get himself back in top shape and build back the fitness he lost while he was self-isolating. He spoke to the media on Thursday to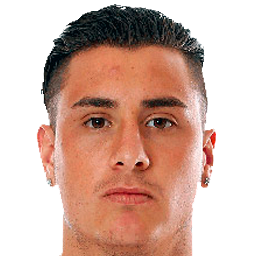 Back in training: "It's great after being cooped up at home; luckily, that's all over now and I can reintegrate myself back into the squad. Now I just plan to train well and prepare myself for what's to come".
Working out at home: "Training at home is not the same as training in a group with your team mates. You don't have a pitch, there are only a few things that you can do. My family are all fine and I was the only one who was infected. I tried to stay in my room and be locked away as much as possible and that limited the amount of exercise I could do at home".

Physical fitness: "I'm building back rhythm bit by bit. The first days are the hardest but once you get into the stride with every training session that passed you start to recover the level of fitness you had before. We'll keep working hard so that we are ready and strong when the international break ends".
The team's recent form: "The squad has been working well, you can se that everyone's really up for it, there's a feeling of excitement within the group; we are here to achieve something this season and that's important. We are united and that's our strength".
Fixtures calendar after the international break: "Soon we will have one competition following another so we have to be fully prepared for that. We have a few big games coming up. We'll prepare ourselves and confront those games as best as we possibly can".