Juventus to challenge Real Madrid for in-demand Camavinga
Juventus sporting director Fabio Paratici hopes the loan of Daniele Rugani to Rennes will give the Serie A club the edge for a Camavinga bid next summer.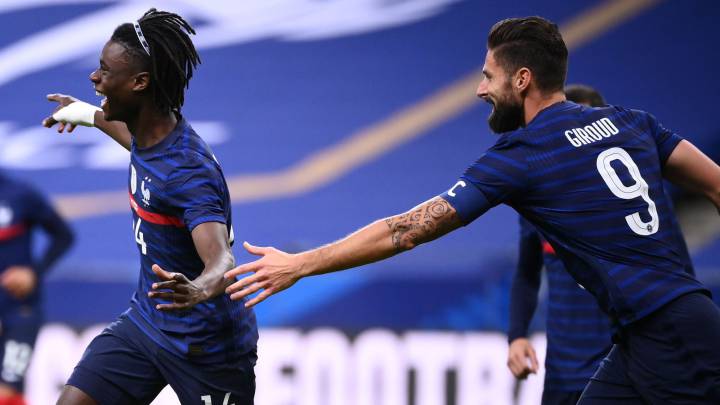 France international Eduardo Camavinga is, along with Kylian Mbappé, the priority target for Real Madrid and has been at the top of Zinedine Zidane's immediate wish list for some time. Despite the Liga side's advances, the 17-year-old France international recently announced he would be spending another season at Rennes and so like the PSG forward he has been placed at the top of Madrid's list of targets for next summer but the Bernabéu board will not have a clear run at Camavinga with Juventus emerging as a contender the midfielder's signature.
Juventus hope Rugani loan will act as Camavinga leverage
Juventus have asked for information about Camavinga (17) during the negotiations for Rugani. The contract of the French midfielder with Rennes expires in 2022. (Tuttosport) pic.twitter.com/32RtH2KHvB

— Juventus Worldwide (@Juveuniverse) October 9, 2020
As well as the lure of playing alongside Cristiano Ronaldo in Turin, Juventus sporting director Fabio Paratici holds a trump card in the race for Camavinga's signature. Tuttosport reports that Paratici has started building up a relationship with Rennes after the loan move of Juve and Italy international defender Daniele Rugani to Roazhon Park was confirmed on 3 October. Juventus already have a strong understanding with Lyon and are attempting to form a similar understanding with Rennes with half an eye on Camavinga.
Rugani was gift-wrapped for Rennes for a loan fee of just €1.5 million and Juve's intention is to maintain cordial dealings with the Ligue 1 club's president, François-Henri Pinault, with a view to moving to the front of the queue for Camavinga. Juventus manager Andrea Pirlo is said to be impressed with the youngster, who scored on his first start for Les Bleus to become the youngest debutant and goalscorer for France in over a century.