Luis Enrique: "Of course Ansu and Adama can play together"
The Spanish national team manager spoke to the media ahead of Saturday's UEFA Nations League game against Switzerland.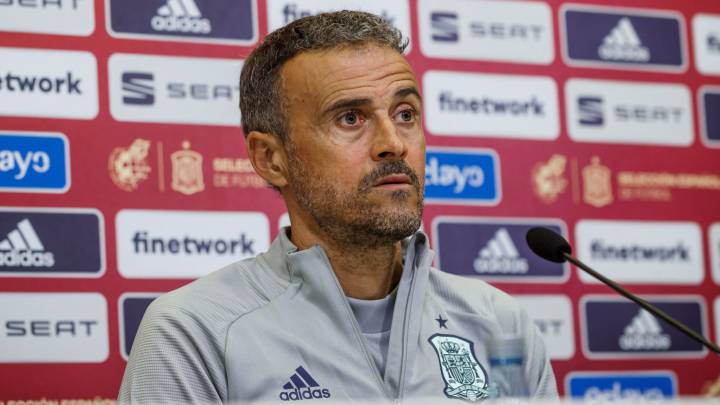 'La Roja' boss Luis Enrique spoke to the media ahead of Saturday's UEFA Nations League game against Switzerland in the Spanish capital.
Adama: "Adama is a special player and he's not just about speed and physical strength. He has a great way of retaining the ball and is versatile. You'll see soon. A player with Adama's profile is not easy to come by and we'll do our best to integrate him into the side".
Switzerland: "They are a dangerous team and past results show that and they deserved even more in certain recent games. They like to press and are physically strong and good in both areas".
Ansu Fati: "There was maybe too much fuss made recently but not unsurprising after what he did in that game against Ukraine. I want him to keep developing in a positive environment as there are players who are cut out to play wit the national side and our job is to help them".
Sergio Ramos at the Olympics: "I'm not sure that this is genuine or was just a casual comment. I'm not the coach of the Olympic team so it's not a question for me. He's the captain and gives so much but my task is to prepare the team for the European championships. Luis de la Fuente will call up who he wants, the rest of the speculation just bores me".
Oyarzábal: "Everyone has posted a negative test so all players are available for selection, including Oyarzabal".
Asensio: "He's not been called up so it's not the time to discuss the player. I hope he's doing well and hope that he's at home watching a series on Netflix. Now is the time to talk about the game against Switzerland".
Ansu Fati and Adama compatible in the same team: "Of course they can play together, as can the rest of the players with the national team. The problem I have is that only 11 players can start the game".