Wijnaldum feels Thiago and Liverpool are 'a perfect match'
Georginio Wijnaldum says he found new Liverpool signing Thiago Alcantara from Bayern Munich "unbelievable" when playing against him in 2019.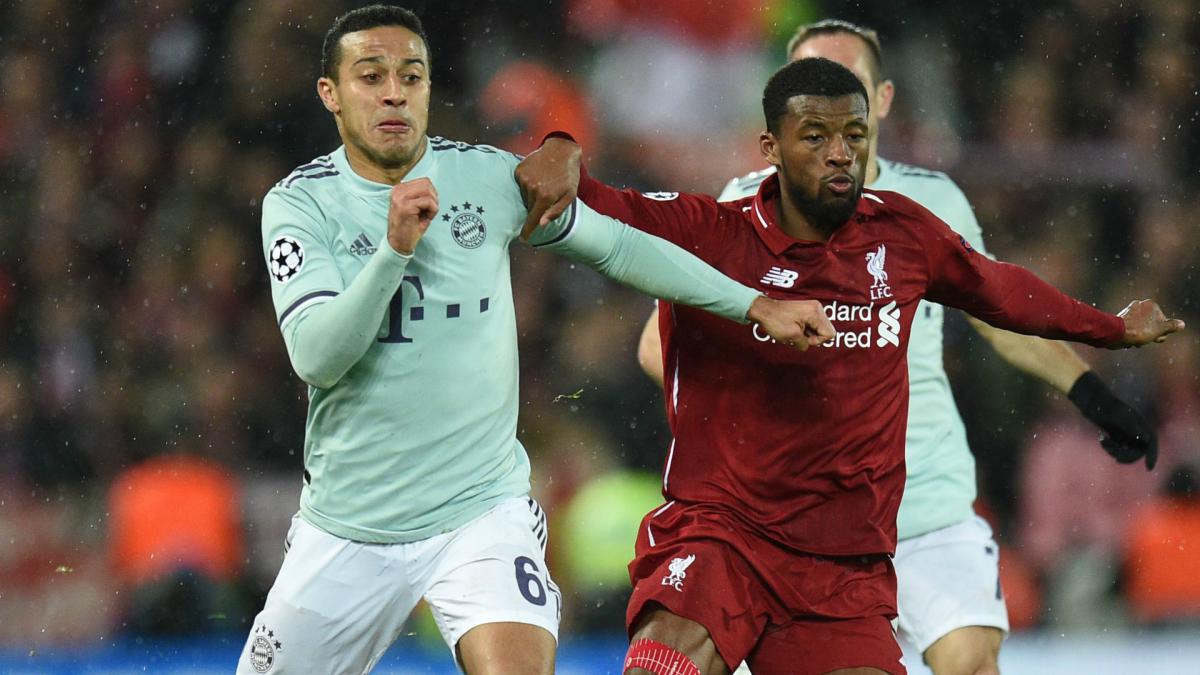 Thiago Alcantara and Liverpool are a perfect match, according to fellow Reds midfielder Georginio Wijnaldum.
Wijnaldum, who is in the last year of his Liverpool contract and was linked with a move to Barcelona, saw his future come under scrutiny when Thiago was signed from Bayern Munich last month.
The Netherlands international ultimately stayed at Anfield, though, and believes his new team-mate is an exceptional addition.
Thiago enjoyed a stellar debut off the bench in Liverpool's win over Chelsea at Stamford Bridge - he had 75 successful passes, the most by any player to have played a maximum of 45 minutes in a Premier League match since Opta began collecting passing data in 2003.
Tested positive for Covid-19
However, the Spaniard has since had to wait for a first Liverpool start after a positive coronavirus test ruled him out of league and EFL Cup matches with Arsenal, along with the shock 7-2 loss to Aston Villa prior to the international break.
"Everything impressed me," Wijnaldum said about Thiago to Liverpool's website.
"I saw him play for years now, I played against him when we played against Bayern, and the awareness he has on the pitch, the confidence he has on the ball and the way he manages to let the team play is unbelievable.
"He's such a quality player that is going to make this team even better than we were before. So, I'm really happy, everyone is really happy, to have him here. He is also happy to be here.
"I think it's a perfect match: Liverpool and Thiago."
Klopp adding to Premier League winning squad
As well as Thiago, Liverpool signed defender Kostas Tsimikas and forward Diogo Jota during the transfer window, while teenage goalkeeper Marcelo Pitaluga has also joined.
Wijnaldum added: "I'm really happy with the signings. They are also good personalities, good people – they totally fit into the team we have.
"Brilliant, class – class players. They already showed at their previous clubs that they are really good players and we are really happy to have them here, because they make the squad better.
"With them, we have a bigger squad; I think you need that during a season.
"But the most important thing is that they are quality players and that makes the team even better than we were before."