Inter Miami need to beat Houston to make a late play-off run
The new franchise in Major League Soccer owned by David Beckham still has a shot to make it to the playoffs with seven games left of the regular season.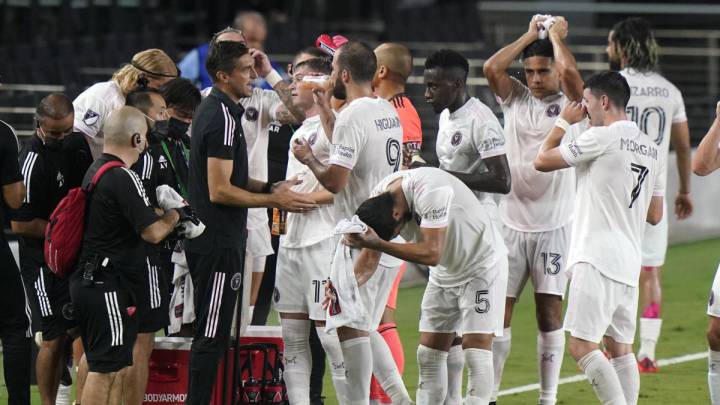 After Inter Miami's latest big name signing Gonzalo Higuaín scored his first goal in Major League Soccer in the win over NY Red Bulls 2-1 on Wednesday, the team's main focus is securing a spot in play-offs. The new MLS franchise has seven games left of the regular season and currently are in twelfth place with 14 points.
Late playoff push
The team owned by David Beckham face Houston Dynamo next and they desperately need to rack up points to keep that play-off dream alive in their debut season in MLS. Inter Miami is only four points away from a play-off spot so they know that each game is like a final.
"We know it is crunch time. This season is quickly approaching its regular-season end, and the points we pick up home or away are so important. I think for this group on Wednesday to win the game as we did, with … five starters out of the line-up, was pretty impressive to be honest.
"I think we did a good job of coming together as a group. Obviously you add in the quality of Gonzalo's goal and that helps immensely, but I think you're seeing a group start to congeal a little bit more on the field from a team-spirit perspective," said Wil Trapp prior to facing Houston.