Carlos Vela remains the second most expensive player in MLS
The Most Valuable Player of 2019 suffered a knee injury back on 22 August and Los Angeles FC don't know when their captain will return.
Since injuring his knee on 22 August against LA Galaxy, Carlos Vela has missed nine regular season games with Los Angeles FC. Coach Bob Bradley has made it very clear that the injury that Vela suffered is very complicated and no one knows when he will be fit to return.
LAFC have seven games left of the regular season and currently they are in fifth place of the Western Conference. Bradley is hoping that Vela recovers in time for the playoffs but everything is uncertain with his knee injury.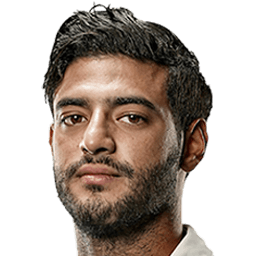 Second most expensive player in the league
Carlos Vela has only played three games of the 2020 season but his value has not decreased. The 2019 MVP remains the second most expensive player of the MLS and he is the fifth highest paid player. According to transfermarkt, Vela's value went up to $16.5 million and just below teammate Diego Rossi, whose market value is at $19.8 million.
Los Angeles FC will play today against the Seattle Sounders at the Banc of California stadium. After that fixture, LAFC have six games left of the regular season to secure a spot in the playoffs in the Wester Conference.