Inter Milan hoping to get Kun Agüero on a free transfer
The Argentine forward's contract with Manchester City ends on 30 June 2021 and Inter's idea is to bring him to Serie A without having to pay a transfer fee.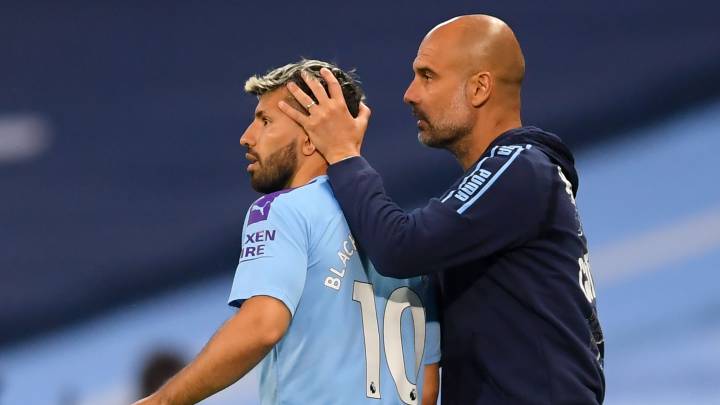 Kun Agüero has less than a year to run on his contract with Manchester City and a number of clubs have started to position themselves with a view on signing the player on a free transfer. One of the clubs who at the front of the queue is Inter Milan, who hope to land the Argentinean for zero cost. According to reports in the Italian press, Inter are willing to offer Agüero a two-year contract with the option of a third plus an annual salary of eight million euros.
However, there has been a lot of speculation that Agüero could return home to Argentina, most likely to his his first club, Independiente, but Antonio Conte's Inter are determined not to let a tried and tested striker, who will be available on a free, escape from their grasp. They see the 32-year-old as a replacement for Lautaro Martínez, who could leave with Barcelona pushing hard to take him to Camp Nou. But the most important aspect is the cost - Inter could land a top striker for free - a bargain considering the Argentinean cost City close to 40 million euros. Nine years have passed since then but Agüero is still a great striker.
Lautaro Martínez's future
Much will depend on what happens with Lautaro Martínez. His agent insists the player is still on the market, saying recently, "We haven't sat down to discuss renewing his contract". If Lautaro leaves, Agüero is Conte's first choice to replace him.
Sergio Agüero recently completed his tenth season with Manchester City, who he joined in 2011 from Atlético Madrid. With City, he has played 370 games an scored 254 goals, winning four Premier League titles and the FA Cup.