Rodrygo explains how Zidane has helped him develop his game
The Brazilian spoke about how Zidane has improved his wing play: "It's been a process of adaptation, but it's given me chances with Madrid and the national team".
After taking part in Brazil's win over Bolivia, Rodrygo spoke from the squad's camp about his thoughts on the current season. The young player, who is aware that his time with the Seleçao is only just starting, admitted that he is constantly learning new things. "I'm a kid who listens a lot to what older people tell me. This year, I think I have matured quite a lot in many aspects of my life. A lot of people have been helping me and that makes me very happy".
One of those who have been guiding Rodrygo through his formative years is Real Madrid coach Zinedine Zidane. The 19-year-old explained the French coach's working ways: "I think that training with him at Real Madrid with him has helped me with my game, especially my wing play. When I realised that I would have more opportunities if I learned to play on both wings, that was an important lesson for me. With Madrid, I started played more down the right. It's been a process of adaptation, but it has increased my options - not just of playing for my club but also with the national team. It will benefit me in the long run".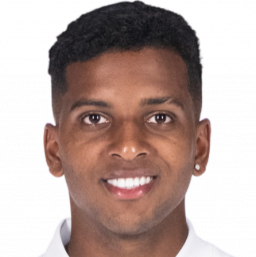 Comparisons with Robinho and Neymar
Rodrygo also isn't too keen on being compared to Robinho and Neymar. All three emerged from Santos' youth academy but that, says Rodrygo, is where the comparisons end: "Right from the start of my career, with Santos, people started comparing me to Neymar (both were on the pitch in Friday win over Bolivia) or with Robinho. I always wanted to be Rodrygo and make my own history. They have theirs. I'm still only just starting out. There is only one Neymar. There is only one Robinho. I have always tried to remove the weight of that from me and just try to be Rodrygo".
Brazil will be back in action on Tuesday night, taking on Peru in Lima. Tite's troops will be looking to take another three points on their road to World Cup Qatar 2022.