Weston McKennie standing for equality "It's heartbreaking"
The United States international wants to take advantage of playing for Juventus to help raise awareness of equality, especially in the United States.
Weston McKennie is one of the best players the United States currently has and a proof of that is his move to Juventus this season. He has impressed coach Andrea Pirlo and he has been a starter in all three games of the 2020 Serie A campaign. He is in a one-year-loan deal with Juventus and wants to impress everyone this season so he can make his move permanent.
The US international is hoping to take advantage of playing for one of the biggest clubs in the world, alongside one of the best players of all time, Cristiano Ronaldo. With his reputation enhanced and image stronger on the global scene, McKennie is keen raise awareness of equality with all the racial injustice that has sparked protests around the world over the last few months.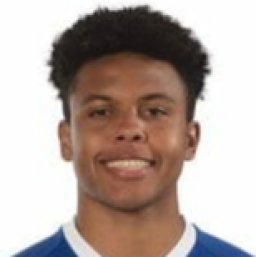 Seeking equality
"I want to be known as a great human being, as a great person. At the beginning of the season we played and the fans after the game were making monkey noises at me. It 's devastating. I went back home to Dallas and I'm afraid to drive at night just because I don't know what is going to happen if I get pulled over," McKennie said in Adidas' #ReadyforChange video.
"I am representing a country (United States) that possibly doesn't even accept me just for the colour of my skin. It is definitely a bit heartbreaking. When I wore the armband, I felt it was a duty and a responsibility. I just felt the need to bring awareness overseas."
"I don't want to be known as just a great soccer player. I want to be known as a great human being, as a great person and that is what I'm starting to try to do, to create my legacy," Mckennie added.