Griezmann makes point to Koeman over Barcelona role
The French striker, who during the recent international break overtook Zinedine Zidane as the fifth top scorer, made a clear reference to how Deschamps uses him.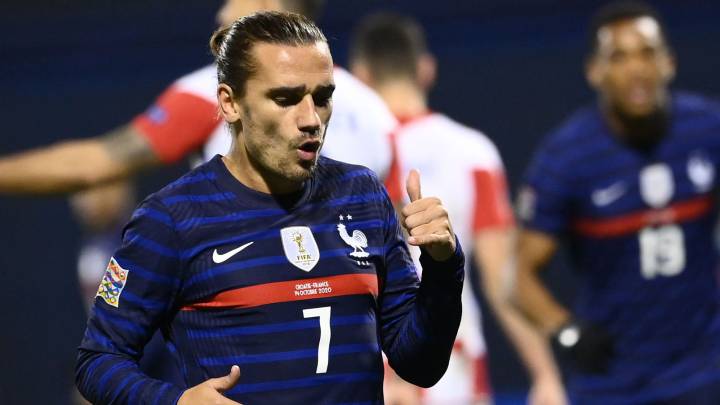 Antoine Griezmann gave another positive performance for the French national team as they overcame a tricky test in Croatia. The Barcelona striker put Didier Deschamps' team ahead with a well taken goal in the 8th minute, one that surpassed Zinedine Zidane in Les Bleus' all-time goalscoring ranks. France went on to win 2-1.
And in the mixed zone after the game, the player wasn't subtle when emphasising the contrasting roles handed to him between club and country.
Griezmann's French position
"It was a complicated game, not very nice to watch and not very nice to play in either," Griezmann said, via L'Équipe. "The pitch was soft, it was difficult, and against an opponent who really wanted to win.
"We knew how to suffer and the most important thing was to win, to show that we are defensively sound and that up front we can score from any small opportunity.

"The ball came to me, I tried to bring it down then just hit it. I gave it everything… It feels good, I feel good. The coach [Deschamps] knows where to play me, so I take advantage of this situation, this position, and the confidence of the coach and my teammates."
Back at Camp Nou, Griezmann has often been getting played wide on the right of a front three in Ronald Koeman's Barça side. Will the striker's comments be noted? We may see when the Catalan's travel to the capital on Saturday to play Getafe.