Second stimulus check calendar: how long to be passed, signed and paid?
The prospect of a new stimulus bill before the election has predictably become a political pawn. What are the possible timelines for passing and delivery?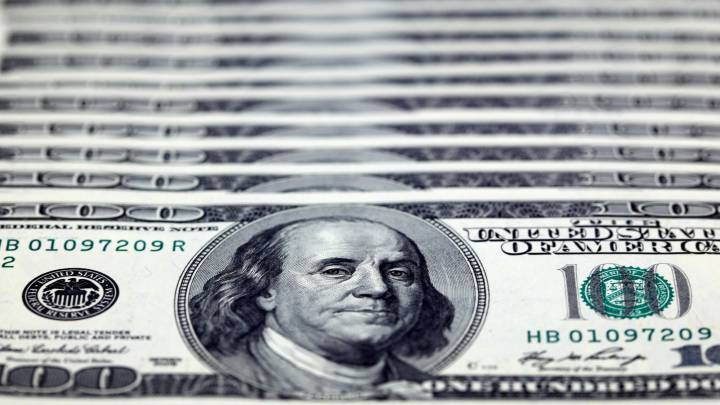 Little more than a week after publically ending negotiations via Twitter, President Trump now appears desperate to pass a bill providing a second round of stimulus checks to get cash into Americans' pockets ahead of the election, blaming Nancy Pelosi for the delay.
Blame game: delays to talks

Trump and his henchmen spent a significant portion of recent weeks since Ruth Bader Ginsberg's passing stating in no uncertain terms that replacing her quickly was the priority over the stimulus check talks. He tweeted:
"I am rejecting their request, and looking to the future of our Country. I have instructed my representatives to stop negotiating until after the election...I have asked [Senate Majority Leader] Mitch McConnell not to delay, but to instead focus full time on approving my outstanding nominee to the United States Supreme Court, Amy Coney Barrett."
...@senatemajldr Mitch McConnell not to delay, but to instead focus full time on approving my outstanding nominee to the United States Supreme Court, Amy Coney Barrett. Our Economy is doing very well. The Stock Market is at record levels, JOBS and unemployment...

— Donald J. Trump (@realDonaldTrump) October 6, 2020
Trump had refused for months to commit more than $1.6 trillion to the financial relief package but after Nancy Pelosi rebuffed his $1.8 trillion offer he has today said that he would be willing to go even higher. A sizeable portion of his party are horrified that he has offered more than $1 trillion to the cause.
Nancy Pelosi couldn't care less about the American People or the great American Worker. She should approve needed STIMULUS now. Most other Dems agree. Republicans are ready to go, I am ready to sign!!!

— Donald J. Trump (@realDonaldTrump) October 15, 2020
Yesterday, the IMF urged the US to pass a major stimulus as soon as possible, saying that it would not only boost US economy but also the world economy.
When could a stimulus be passed and a check through the door?
One thing nobody can predict is when the Republicans and Democrats, headed up by Steve Mnuchin and Nancy Pelosi, will come to an agreement on the finer details of a new bill (and the small matter of the total amount). We do know that both are keen not to let the opportunity to look like a saviour to the electorate slip through their fingers before polling day.
Once an agreement is reached, the process is this; the bill passes through a vote in the House and then one in the Senate. Assuming both pass with no problems, the President himself will sign the bill, which officially makes it a law. Then the timeline is down to the IRS, and how quickly they can move on getting both direct deposits and paper checks to recipients.
There are three possible scenarios, given Congress' various voting limitations leading up to and following the election.
Scenario 1:
October 27 - the earliest estimate that Congress could pass a bill by.
November 16 - the first direct deposits could be sent this week
November 30 - the first paper checks could be sent this week.
Scenario 2:
November 23 - the bill passes in the House.
December 1 - the president signs, after a successful vote in the Senate on 30 November.
December 14 - in this case, direct deposit checks would be sent the second week of December and the week after (21 December) paper checks would be sent out.
Scenario 3:
December 7 - this is the last possible start date for voting in the House and then the Senate, before the Christmas holidays begin. Trump would sign on 9 December.
21 December – the first direct deposits would be sent out.
4 January – people would start receiving paper checks.
Beyond that, the dates for votes to pass in Congress begin again on February 1.
Stimulus - will there be a new payment in October? Full update.
For all the latest stimulus check and coronavirus updates as they happen, follow our dedicated rolling feed.