Neymar "a real clown" - Peru's Zambrano slams Brazil star
Peru defender Carlos Zambrano says he wasn't impressed with Neymar's antics in Tuesday's World Cup qualifier against Brazil in Lima.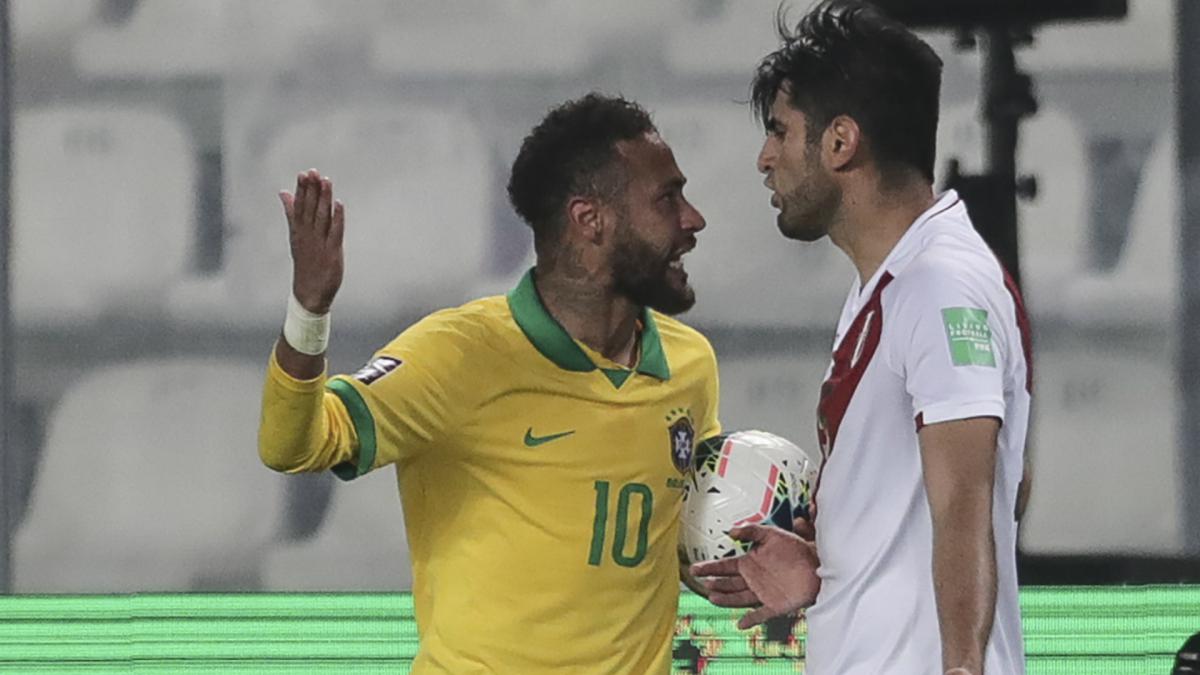 Peru's Carlos Zambrano has slammed Neymar's behaviour, branding the Brazil forward a "clown".
Neymar scored a hat-trick as Brazil twice came from behind to beat Peru 4-2 in CONMEBOL World Cup qualifying on Tuesday.
In a repeat of last year's Copa America final, the Paris Saint-Germain star earned two penalties and converted both as he leapfrogged Ronaldo for the second most goals in Brazil's history.
Defender Zambrano was sent off in the final minute of regulation, after substitute team-mate Carlos Caceda saw red three minutes earlier in Lima.
Neymar "a great player" but "a real clown", says Zambrano
While acknowledging Neymar's quality and status within football, Zambrano - who plays for Boca Juniors - hit out at the former Barcelona forward.
"Honestly, he is a great player, one of the best in the world, but for me he is a real clown," Zambrano told American Television program 'La banda del Chino'.
"[Neymar] is aware of everything he did on the field, he is a great player but he was looking for the slightest foul.
"In the penalty area he threw himself four or five times to see if they would award him a penalty and in the end he achieved his goal, with two penalties, but they weren't."
Zambrano added: "It's Brazil and at the touch [immediately] they went to look at the VAR. Whether the play was positive or negative, they did review the images because it is Brazil."
Neymar moves to within 13 goals of Brazil record scorer Pelé
With 64 international goals, Neymar moved past Ronaldo (62), only adrift of Pelé (77) for Brazil's all-time record at the age of 28.
Neymar's treble performance against Peru was also the fourth occasion he has scored three or more goals for his country in a game, but the first time in a competitive fixture.