Real Madrid: Sergio Ramos doubtful for Shakhtar game
Tests conducted on Sunday ruled out a serious injury to the captain's left knee. The priority is having Ramos fit for el Clásico on 24 October.
There was relief at Real Madrid today after the results of tests on Sergio Ramos' left knee ruled out any kind of serious injury. However, the captain remains doubtful for the opening Champions League group game against Shakhtar Donetsk on Wednesday. Doctors have advised that it may not be a good idea for Ramos to rush his return with El Clásico at Camp Nou just around the corner on Saturday. The last time the centre-back sat out a European game turned out badly for Zidane's team, who were beaten and knocked out of the tournament by Manchester City.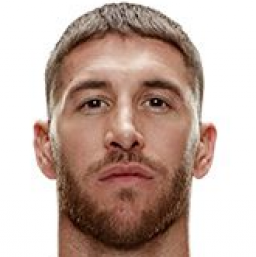 Ramos took a knock to his left knee during yesterday's game against Cádiz, during a move when he fouled goal scorer Lozano (who also went off injured after the collision). The central defender managed to continue playing but was replaced at half-time after the pains to his knee persisted. He was replaced by Eder Militão and retired t the stands where he had an ice pack strapped to his injured knee.
The captain was unable to take part in this morning's training session in Valdebebas, but worked out inside the gym alongside Eden Hazard, Dani Carvajal and Álvaro Odriozola. Mariano trained apart from the main group, while the rest of the players who started yesterday's match were taken through a recovery workout, completing several laps of the pitch perimeter. As things stand, Hazard, Carvajal, Odriozola and Mariano are all definitely ruled out of the Shakhtar match while Ramos' situation will be reviewed tomorrow.