Barcelona despair at Dembélé's poor decision making
The winger lost 14 balls in the first half, 16 in total while seven of his passes failed to each a team mate. His decision making against deep defending was poor.
Ousmane Dembélé never got int his stride in Getafe, at the same stadium where he suffered a terrible hamstring injury in 2017 in what was only his third appearance for the club - that injury was the first in a series of fitness problems which have hampered his development at Barça. On Saturday, 325 days since he last appeared in the starting line-up, Koeman gave him a place in the team. But the French winger's passing let him down - Dembélé's main problem now isn't his ongoing fitness concerns or his attitude, which earned him criticism in the past. In Getafe, he was incapable of finding his own team mates when he was in possession of the ball.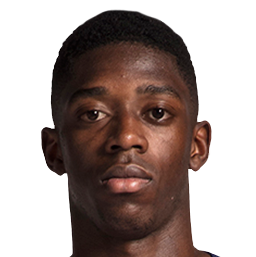 Barcelona's attacks come to nothing
It's not that Dembélé hasn't got the talent when he has the ball at his feet. We have seen that for ourselves with his displays against Tottenham and a few flashes of brilliance in the Clásicos but his final ball is too often lacking in either execution, time or accuracy. That's disappointing for a player with his price tag. Dembélé almost always seem to lose control when the team is breaking forward and that's a shame because he is the kind of player who on his day, can make all the difference.
After having turned down the opportunity of a late transfer window move to Manchester United, Koeman decided to give the player a chance by including him in the starting XI against Getafe.  Dembélé tried his best but only created danger on a couple of occasions. For the rest of the time, he gave the ball away attempting to dribble past the opposition. If Dembélé really wants to carve out a regular starting place at Barça, he has to start getting his act together quickly. Everyone wants to see the electric Dembélé -  the pacey winger who can turn games around on his own. Although sometimes it's hard not to forget that night when Messi presented him with a simple goal scoring chance against Liverpool but he could only muster a tame, scuffed shot straight at Alisson.