Mayweather receives windfall after placing bet on Teofimo López' victory
Teofimo López defeated Lomachenko on Saturday night in Las Vegas, Nevada and former boxer Floyd Mayweather made money from betting on the fight.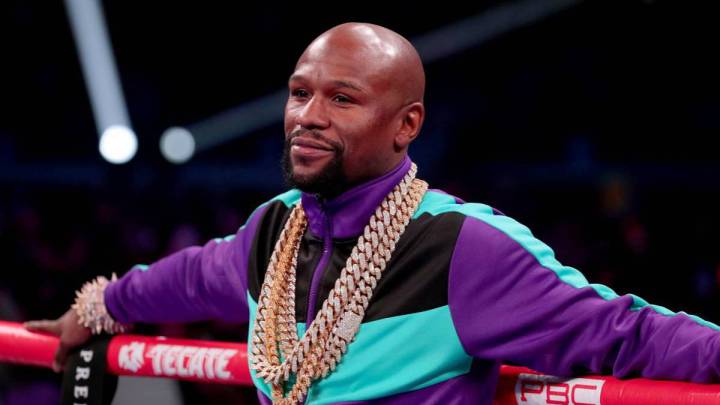 Teofimo López defeated Vasyl Lomachenko in a 12-round fight on Saturday night in Las Vegas, Nevada for the title unification fight at the MGM Grand Conference Center. Two officials gave López the victory and only Tim Cheatham (116-112) had Lomachenko as the winner.
"Honestly, you've just gotta keep pressuring him, keep putting the gas on him," Lopez told ESPN's Bernardo Osuna after his historic victory.
Mayweather the big winner
Floyd Mayweather retired from boxing in 2015, but has been in the sport's spotlight since then and prior to the fight between Lomachenko and López he placed a $6,500 bet that the 23-year-old boxer was going to win against all odds.
López won the fight according to the referee's score cards and he snapped Lomachenko's 13-fight winning streak. The Ukranian was favorite 4 to 1 and Mayweather decided to go against those odds in Las Vegas.
Once again the former boxer got it right - he earned $20,000 from his $6,500 bet and made sure he posted it on social media, calling it "a light win."
After Saturday's victory López improves his record to 16-0 and remains the undefeated champion. It is expected that there will be a rematch after Lomachenko's declarations after the fight.
"I had to dig deep. I am thankful and I am grateful that each and everyday I take it in," said Lomachenko.