Koeman: "Van Dijk was too lazy and too arrogant but now he's one of the best"
Barcelona's Ronald Koeman considers Virgil van Dijk to be one of the world's best defenders, but he didn't think that way while both were at Southampton.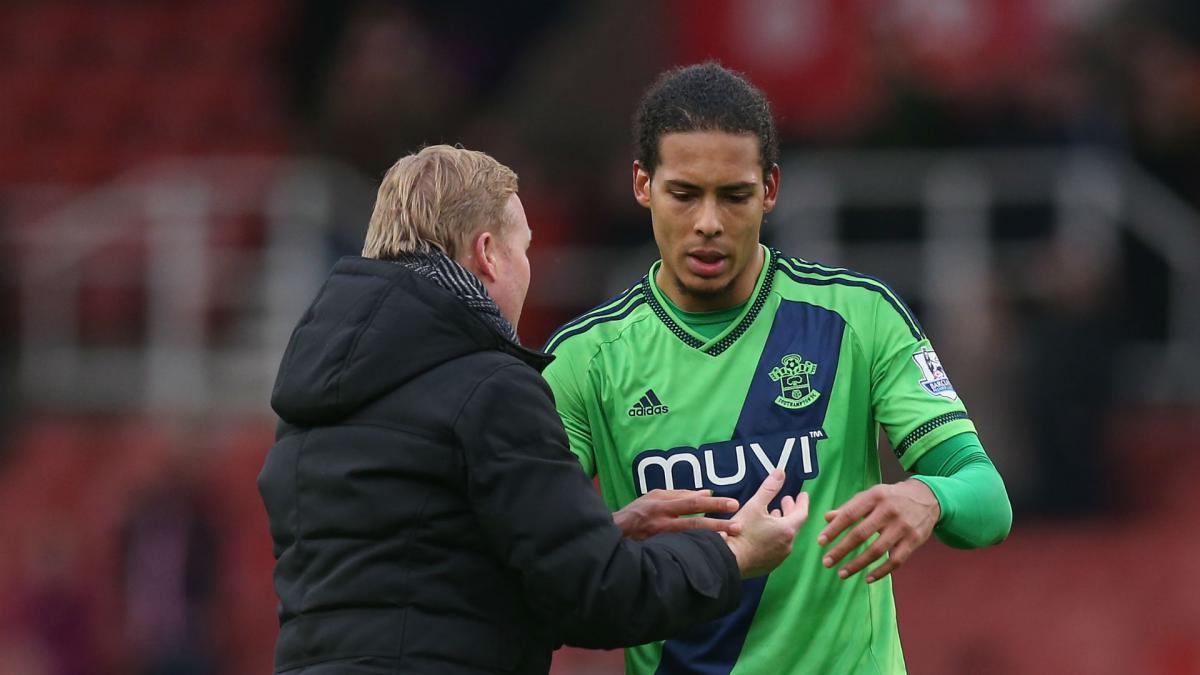 Ronald Koeman admits that he once felt that Virgil van Dijk was "a little bit too lazy" and "a little bit arrogant" on the pitch but now he considers the Dutch centre-back to be one of the best defenders in the world..
Koeman was Southampton manager when Van Dijk arrived in the Premier League from Celtic in 2015 and also worked with him during his time as head coach of the Netherlands. The Dutch defender established himself as one of the division's best centre-backs at St Mary's Stadium and in the January transfer window of 2018 completed a £75million move to Liverpool, making him the most expensive defender in the world at the time.
No way past big Virgil
No top flight opponent managed to dribble past Van Dijk between March 2018 and August of the following year, while last season he became only the fifth outfield player in Premier League history to contest every minute in a season for the team who won the title.
Koeman, who now coaches Barcelona, praised Van Dijk for erasing the negative aspects that existed in his game when he first arrived at Southampton. "I think it was great to work with Virgil because he was an open guy in communication. He liked to learn from everybody," Koeman told UEFA.com. "He had to change his personality a little bit because sometimes he was a little bit too lazy. Maybe people will tell you that he was a little bit arrogant in his football. We worked really hard, but the credit is for the player. He is now, in my opinion, one of the best defenders we have in football."
Van Dijk out for most of the season
Van Dijk is expected to miss the majority of the rest of the 2020-21 season after sustaining cruciate ligament damage in Saturday's 2-2 draw with Everton that will require surgery. The 29-year-old has only previously missed one Premier League game for Liverpool since signing.