QATAR 2022
New images of Al-Bayt World Cup stadium confirm completion
With capacity for 60,000 fans, Al-Bayt is the second largest of the eight World Cup stadiums after Lusail.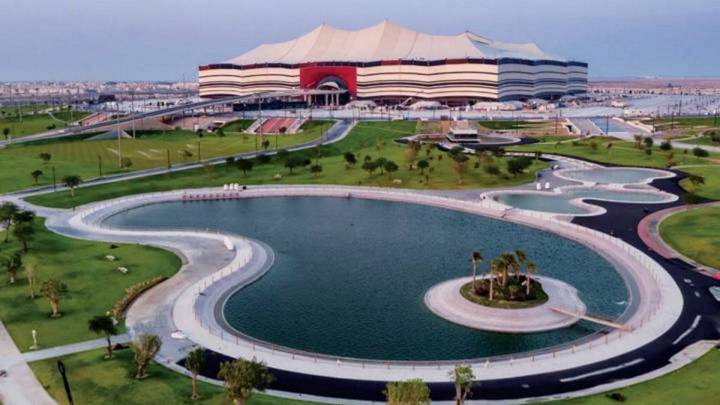 The Supreme Committee for Delivery & Legacy, which is responsible for managing all of the projects related to Qatar 2022, has shared new images of Al-Bayt stadium, one of the eight stadiums built for the World Cup which will host its inaugural game on 21 November, 2022.
The new images confirm the full completion of Al-Bayt stadium, with the Supreme Committee now waiting for a worthy occasion to announce the date of the official opening. The stadium has capacity for 60,000 spectators, making it the second largest World Cup stadium after Lusail stadium, which has capacity for 80,000 spectators.
Al-Bayt stadium is distinguished by the fact that it includes a group of hotel suites that give the opportunity for those who stay in them during matches to watch the games as if they are inside the stadium.
A few days ago, FIFA President Gianni Infantino visited Al-Bayt Stadium accompanied by a group of Supreme Committee officials. During the visit, Infantino was briefed on the progress towards completion of the stadium facilities, and also participated in a friendly match with the Supreme Committee team.
At the end of the visit, Infantino praised Al Bayt stadium and its facilities, which will make it a distinguished stadium at the Qatar World Cup.