Pachuca owner believes Hirving Lozano is worth more than €38 million
The owner of Pachuca, Jesús Martínez, believes that Napoli should've paid more than €38 million to sign Hirving Lozano because he is worth more.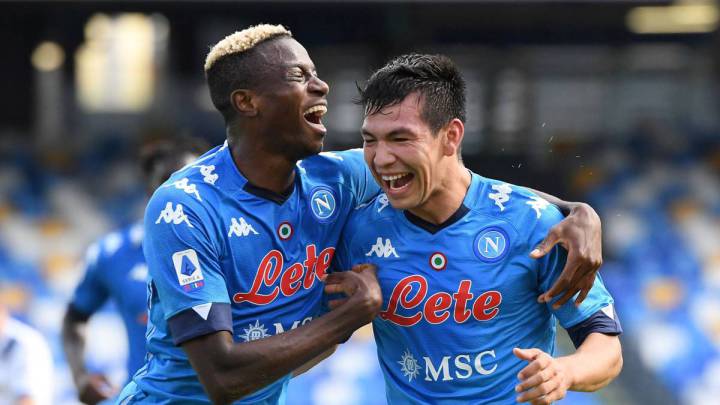 Hirving Lozano arrived in 2019 to Napoli but had a really hard time adapting to the Serie A. The Mexican winger made 26 appearances, scored four goals and gave one assist, however, under manager Genaro Gattuso he came in from the bench and he played a total of 1.019 minutes. After a year of adaptation things have changed for the better for Lozano.
11

Regular for Napoli
Hirving Lozano has been a starter in three of the four games Napoli have played an the beginning of the 2020/21 Serie A season. The Mexican striker only missed the game against Juventus as he tested positive for Covid-19 and was not included in the squad.
The 25-year-old has already scored four times in three games and seems well adapted to the Italian football style. Lozano became Napoli's most expensive signing in the club's history after paying PSV €38 million. That sum was not well seen by his former club Pachuca who insisted that the Mexican winger was worth more.
"Napoli can have a shot at winning the Serie A with Lozano and I think PSV should've put a more expensive price tag on him because he was worth more. We have seen this season his improvement and he will be one of the most important players in Serie A," said Pachuca's owner Jesús Martínez.
"Hirving Lozano is a great player because he can make plays and score goals. We are talking about one of the best offensive players in Europe and I can tell you that Napoli got a good deal for him last year by only paying €38 million. He seems motivated with the hunger needed to win titles," he added.