Higuaín: "I've come to MLS to be happy playing again"
Gonzalo Higuaín explains why he left Europe to continue his career in Major League Soccer with the new franchise Inter Miami. He has already scored his first goal.
Gonzalo Higuaín had one year remaining on his contract with Juventus, but after being told by coach Andrea Pirlo that he wasn't in his plans for the 2020/21 season, the Argentine striker decided to leave. He had several offers on the table, but he chose to come to Major League Soccer (MLS).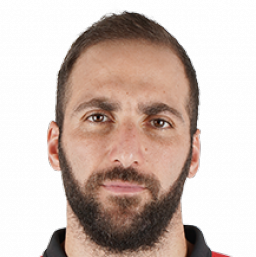 At 32 years old, he signed a deal with Inter Miami and after six appearances has already scored his first goal. The reason why he chose to come to MLS is because he wanted to enjoy playing again in a team that really wanted him. Also Inter Miami decided to also sign his brother, Federico Higuaín for the remainder of the season.
"I've always been curious about this league, after watching it closely because of my brother and other big players. But I wanted to come here with the intention of being happy to play again and I think Inter Miami gave me everything I needed. Coming here to this league, gives me that feeling again, back when I was a kid enjoying playing, where in Europe I think that left me for many different reasons," said Higuaín to Que Golazo podcast.
"I think from a media perspective, Europe was just too much. I had to basically prove to them every day, game by game, what I have done all my career, and patience was cutting short. So they don't give you time to truly enjoy playing."
Currently the team sits 12th in the Eastern Conference and are trying to make a late play-off run with only four games of the regular season left. Their next game will be against city rivals Orlando City on 24 October at the Inter Miami CF Stadium.