Gaming News
CoD Modern Warfare and Warzone The Haunting of Verdansk: content from new update
A new Call of Duty Modern Warfare update has arrived and brings the Haunting of Verdansk Halloween event to COD. Available now until 3 November.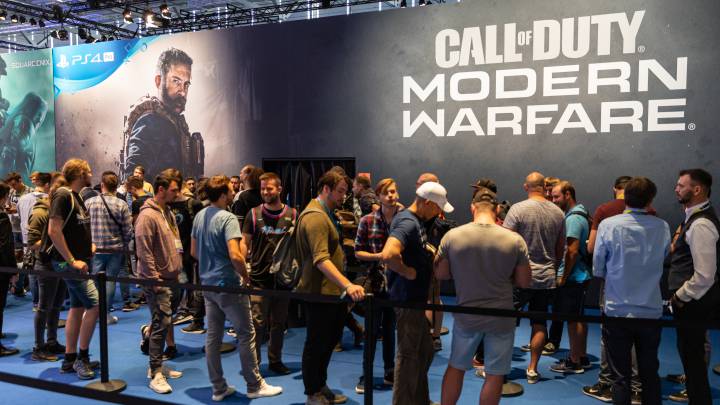 Activision and Infinity Ward present The Haunting of Verdansk; the hotly anticipated new event for Call of Duty: Modern Warfare and Warzone. It's available now for two weeks over Halloween, until 3 November, and promises to be sufficiently spooky.
Leatherface, JigSaw, and zombie are coming to Call of Duty: Modern Warfare and Warzone tomorrow in a spooky new update called The Haunting of Verdansk. Check out the first trailer: pic.twitter.com/zVzDHkyNni

— IGN (@IGN) October 19, 2020
The update includes a multitude of new items, gaming modes, rewards and bundles. All in honour of Halloween on 31 October and in conjunction with the films Saw and The Texas Chainsaw Massacre.
What's included in the HoV update?
The event includes a "Trick or Treat" reward system where you can receive boxes of supplies that could contain any type of personalised terror weapons, including high quality blueprints.
What are the new modes available for Warzone vs. Modern Warfare?
New modes for Warzone
Blood Money Trios
Zombie Royale
BR Trick or Trio
New modes for Modern Warfare (multiplayer)
Gunfright
Halloween Haunted House Party
Onslaughter
Additional bundles that you can purchase are on offer too, including skins and cosmetic content from Saw and The Texas Chainsaw Massacre. You can even dress yourself as Jigsaw or Leatherface. In total there are 27 content packages with cosmetic elements in version 1.28.
What do Activision say about Warzone extras?
NIGHT TIME
"Although the full moon's glow prevents total darkness, operators might want to still pack some Thermala optics in their Loadout Drops to help spot enemies lurking about in low-light areas or use Cold-Blooded to counter these high-tech tools.
TRICK-OR-TREAT EVENT
"No matter the operation, visiting Verdansk at night will leave operators open to a few frights. Some say that a ventriloquist doll frequently appears on television sets tuned to defunct channels, and the poltergeist of a chainsaw-wielding killer can be seen and heard across the Krovnik Farmland. Others claim that the defunct tracks near the Train Station are still in use by a ghost train, a vessel filled with souls of those who lost their lives fighting in the Gulag…
ZOMBIE ROYALE
"Operators can fight against and alongside powerful zombified creatures as part of Zombie Royale, a limited-time mode where death is far from permanent.
"Instead of being sent to the Gulag, dead Operators will come back to life as a zombie. Although zombies cannot use weapons, they have supernatural abilities: increased speed, improved jumps, deadlier melee attacks, and thermal vision."
The update launched in the US on Tuesday 20 October at 10am, PDT.