FDA approves coronavirus drug treatment: how does remdesivir help fight covid-19?
The antiviral drug, also known as Veklury, aided President Donald Trump's recovery from the virus and will now be made available to hospitalised Americans.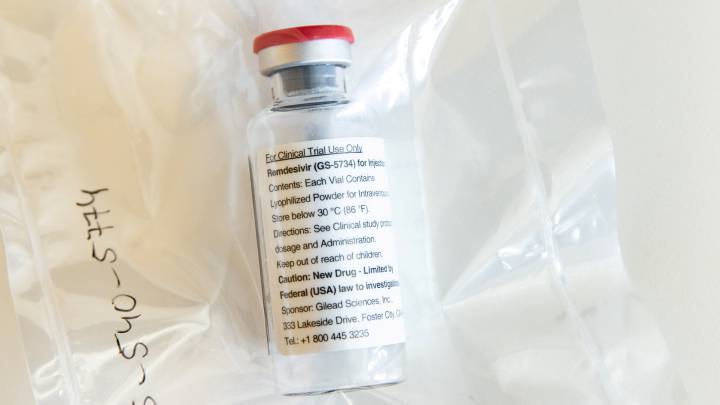 The FDA has announced the approval of the antiviral drug remdesivir for use on hospitalised covid-19 patients. An initial emergency use authorisation was granted back in May but it now becomes America's first fully approved coronavirus treatment.
Although commonly referred to as remdesivir, the drug has been given the brand name Veklury by developers Gilead Sciences. It is only approved for use on patients over the age of 12 and those who weigh in excess of 40 kilograms (around 88 pounds). After being granted approval in the US there are now approximately 50 countries who allow the use of remdesivir as a covid-19 treatment.
Today's #COVID19 headlines:

US regulators have given full approval for the antiviral drug remdesivir to treat covid-19 patients in hospitals. Last week the WHO said remdesivir had little to no effect on patients' survival. https://t.co/w11AXJzPVY

— New Scientist (@newscientist) October 23, 2020
Daniel O'Day, CEO of Gilead Sciences, said in a statement that the company had worked tirelessly to help find a solution during the pandemic. He added:
"It is incredible to be in the position today, less than one year since the earliest case reports of the disease now known as covid-19, of having an FDA-approved treatment in the U.S. that is available for all appropriate patients in need."
What does remdesivir do?
Initially an antiviral drug used for hepatitis C and Ebola treatment, remdesivir was given emergency authorisation for use on covid-19 patient in May after producing promising results in trials. The FDA press release details an example of one clinical trial involving 1,062 subjects where patients given remdesivir recorded a considerably lower median recovery time (10 days) than those who took a placebo (15 days).
The report continues: "Overall, the odds of clinical improvement at Day 15 were also statistically significantly higher in the Veklury group when compared to the placebo group."
As an antiviral drug it works by mimicking the structure of the materials that the virus itself needs to survive, disrupting its ability to spread. Although not developed as a specific coronavirus drug, evidence to date suggests that it can help the body fight off the virus.
Remdesivir given to the President before full FDA approval
When President Donald Trump tested positive for covid-19 in early October little was known about his condition initially but it was soon announced that he had been given a number of drugs to help aid his recovery. Among them was remdesivir, which at the time was not fully approved by the FDA.
While hospitalised at the Walker Reed National Military Medical Center the President's doctors gave him Gilead's anti-viral drug, along with Regeneron's antibody cocktail and the steroid dexamethasone. Some medical experts expressed concerns that he was being "overtreated" and inadvertently putting himself at greater risk in his eagerness to get back on the campaign trail.
However after a weekend in hospital the president returned to the White House and later claimed that his quick recovery was helped by the experimental drugs that he had received.
I will be leaving the great Walter Reed Medical Center today at 6:30 P.M. Feeling really good! Don't be afraid of Covid. Don't let it dominate your life. We have developed, under the Trump Administration, some really great drugs & knowledge. I feel better than I did 20 years ago!

— Donald J. Trump (@realDonaldTrump) October 5, 2020
How close are we to a vaccine?
Although remdesivir is now the first authorised covid-19 treatment in the US it is by no means the cure that Americans are waiting for. While it can help some sufferers fight off the virus it seems unlikely that it will have any significant impact on the pandemic on its own.
During Thursday night's presidential debate Trump again claimed that a vaccine will be available for Americans before the end of the year, possibly hoping to assuage any voters who have doubts about his handling of the coronavirus.
The President said: "We will get vaccine in weeks. There will be announcements. Johnson & Johnson is doing a great job. Then there is Moderna, Pfizer and several other companies working towards the development of a vaccine."
The White House has been putting pressure on private drug companies to find a cure for covid-19 and on the FDA to approve them as quickly as possible. Just earlier this month the FDA felt the need to publish updated safety standards for vaccine manufacturers that had been blocked by the White House.
Dr. Doran Fink, deputy director of the FDA's Division of Vaccines, has criticised the haste with which the vaccines are being developed and warned that the approach could "interfere with the development and evaluation of potentially better vaccines that could have a greater impact on the Covid-19 pandemic."